---
A dolphin, dozens of penguins and hundreds of fish are still being kept in an aquarium in Japan that closed months ago due to lack of visitors. The animals are being regularly fed, but that's about it — and animal-rights activists are up in arms.

A team of activists captured video footage that showed a very lonely dolphin, named Honey, swimming by herself in a small pool and bobbing her head in and out of the water — a sign of mental distress. It also looks like the animal suffered sunburns from constant sun exposure.
The penguins in the marine park are covered in dust from debris in the park, sitting on what looks like big chunks of concrete and empty barrels.
Because the aquarium has no income, activists are also concerned about how long even the feeding will last.

The local hygiene control division of the Chiba Prefecture, where the aquarium is located, visit the park once a month. Inspectors reported that the number of fish had dropped by half.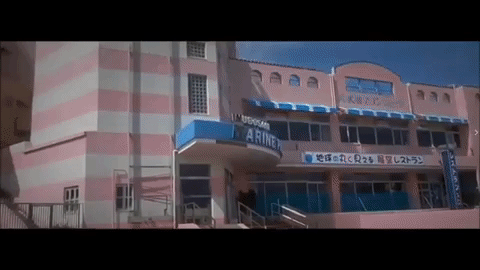 This is only the latest chapter in what has most likely been a tragic life for Honey — she was captured back in 2005 in Taiji, a town in Japan that became notorious for its annual dolphin hunt through the documentary "The Cove."

The practice involves driving hundreds of dolphins into a cove, where some are taken alive for marine parks. Aquariums in Japan have since voted to stop buying dolphins from Taiji.
The marine park is privately owned, so the government can't shut it down.
The operator had reportedly been in talks with other aquariums about transferring the animals, but they abruptly stopped, according to local newspaper.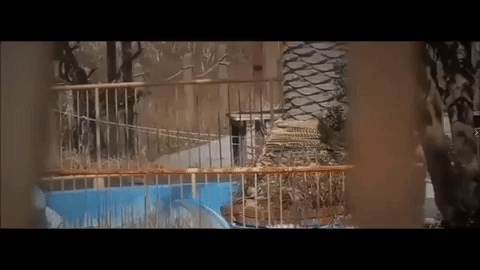 More sad footage of the aquarium Giphy
It's unclear what will happen next to these abandoned animals, but activists aren't giving up. They're currently running a #SaveHoney campaign on social media, and have staged protests around the country. If you're interested in getting involved, search the hashtag to find petitions and other information on spreading the word.

Hopefully, we'll see Honey, the penguins and the fish in a new, better home, soon.