---
Forget old-school camo. The U.S. Army wants to give its soldiers a serious makeover that's inspired by the real masters of camouflage. So if you're on a plane in the next few years and think you see an octopus, it's probably just a person dressed up in the latest army fatigues.
Octopuses are well-known as one of of the most powerful shape-shifters in the ocean.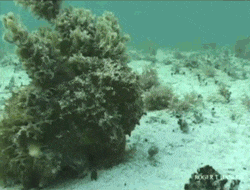 At will and on a dime, they can change their color, body shape and texture, which is seriously more advanced than any piece of cotton with light green, dark green and brown splotches blending into each other.
So the military wants to upgrade soldiers' outfits to better blend in with their surroundings, and they're looking at the octopus for first inspiration, the Atlantic reports.
The team of researchers on the job have created a new kind of material that can change its shape in an astonishing way.
Created as a flat sheet, the material can become bumpy or flat or intricately patterned to mimic whatever environment it finds itself in.
Octopuses can change their own texture thanks to deeply knotted muscles that coat the surface of their body.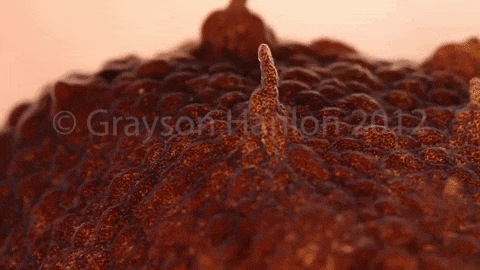 These muscles can rearrange their order and patterns to match three-dimensional shapes, meaning a flat and silky octopus can instantly become a warty, bristling octopus in a matter of seconds.
The researchers who made the octo-material took inspiration from this muscular ability. Instead of muscles, they drew on synthetic fibers intricately laid out like cobwebs that could balloon up into a three-dimensional space to create texture in the material.
The fabric is a far shot from going on the arms of any soldiers. It's a new and impressive soft robot that may help the military disguise things in the future.
But when it comes to having eight arms that can helpfully hold things? The octopus has got that market cornered.