---
Florida's sea animals have had a rough go of it lately between the deadly red tide and the destructive hurricanes. Fortunately 300 sea baby turtles just got a new lease on life even after Hurricane Leslie threatened their safety.
According to CBS Miami, 300 green and loggerhead sea turtles were taken to Brevard Zoo's Sea Turtle Healing Center for rehabilitation.
They were washed back onto the beach shortly after hatching amid the stormy weather.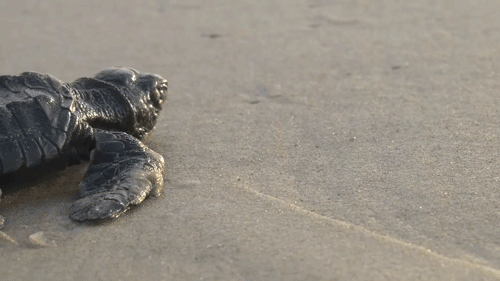 Sea turtle program manager Shanon Gann explained to CBS Miami that baby turtles have a yolk sac when they're born to give them enough energy to make the journey from beach to sea.

The turtles need that energy to make it the multiple miles to seaweed lines outside the surf that give them protection and nourishment.
But, Hurricane Leslie disrupted the seaweed lines, and gale-force winds made it too difficult for these hatchlings to make it to safety.
Without that yolk sac energy, they couldn't make a repeat journey.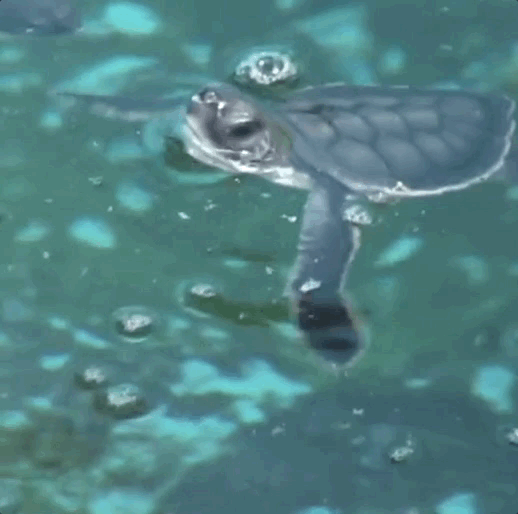 So the babies were taken to the center until it was safe for staff to transport them to the seaweed lines.

According to the zoo's website, 293 of the babies have now been released back into the waters off the Bahamas to feast on that seaweed and live out their lives in the wild.
Other turtles that washed up after the first batch are expected to make the journey from the center back to the ocean soon.
If the Brevard Zoo Sea Turtle Healing Center sounds familiar, it may be because they also just made headlines in late September for the rehabilitation and release of Guacamole, a sea-turtle shark-attack victim that the center nursed back to health.

Guacamole was the center's first mature green sea turtle to be released to the wild.
Lately there's been some pretty depressing sea turtle news out there. As Azula recently reported, in August, 300 endangered turtles were found dead in Mexico because of an illegal fishing net.

So this story about 300 sea turtles who not only didn't die, but were kindly cared for and returned to the sea is a real win for sea turtle news.
Plus, it doesn't hurt that they're super cute.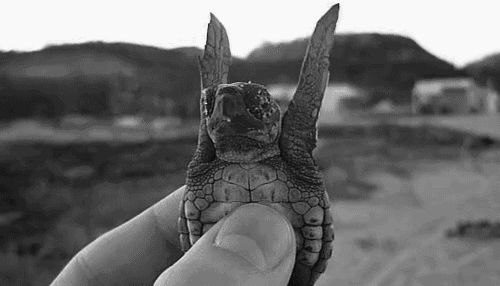 Add your name right now to make a difference for imperiled marine life and our oceans with Oceana.