---
Few people love the ocean (and the environment in general) more than Leonardo DiCaprio, so this news out of Thailand would probably break his heart. According to the Associated Press, the stretch of island that DiCaprio's movie "The Beach" highlighted has experienced so much over-tourism that it's now being closed to the public.
Maya Bay was featured in the 2000 film as the tropical, secret paradise that DiCaprio's traveler character Richard seeks out as a way to give his life direction and meaning.
You can see its stunning beauty in this clip from the film.
Compare that to how it looked in this video uploaded in 2014, and you get a glimpse at how much tourism has jumped.
The AP reported that 200 boats and 4,000 people journey to the location every day. Popularized by the film as a paradise with unparalleled marine beauty, daily tourism rates have since decimated the coral reef and sea life of the island, per the AP.
The Thai government hopes that closing the beach for four months a year starting in June will give marine life a chance to regenerate undisturbed.

"It's like someone who has been working for decades and has never stopped," marine scientist Thon Thamrongnawasawat told the AP of the once-serene setting. "Overworked and tired, all the beauty of the beach is gone. We need a timeout for the beach."
Maya Bay was left open year-round due to tourist demand ever since it was spotlighted in the film nearly two decades ago, per the AP. Thamrongnawasawat is hopeful that this annual rest period will rejuvenate the beach like it has for other Thailand locations that have been closed to help marine life.
When Maya Bay is reopened, it will come with some major tourism changes.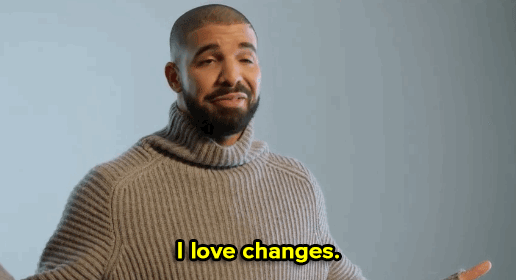 The AP reported that only 2,000 tourists will be permitted per day, and boats will have to anchor on the other side of the island to cut down traffic in the water.

DiCaprio hasn't publicly commented on the beach closing, but it stands to reason that he'd be pleased the government is doing something to protect it.
After all, the actor is an avid supporter of the sea.
He allocated over $3 million to marine protection programs in 2017 via his Leonardo DiCaprio Foundation. And the organization has pledged to help "protect 30 percent of the world's oceans by 2030 through the creation and expansion of marine protected areas," per its website.
In order to achieve this goal, the LDF site says it supports and raises awareness for campaigns dedicated to such areas as reef rebuilding, combatting plastic pollution, protecting sharks and seeking to ban gillnet fishing.
In 2014, TIME reported that DiCaprio gave $7 million to ocean conservation and spoke up on behalf of the seas. "We're plundering the ocean and its vital resources, and just because we can't see the devastation from dry land doesn't mean it's any less dangerous," he said, per TIME. "It needs to stop."
It's no wonder that the guy whose Twitter bio states that he's an "actor and environmentalist" has a vested interest in ocean health.
He would probably be devastated to hear that his involvement in a movie could possibly have lead to any sort of negative oceanic impact. But the good news is that something is being done about it, and experts like Thanya Netithammakum, head of the National Parks and Wildlife Department, are optimistic that Maya Bay can make a recovery.

"If you ask me if it is too late to save our islands, the answer is no. But if we don't do something today, it will be too late," Netithammakum said via the AP.
Thankfully, that doing something starts in June, and it will continue every year as the beach gets a four-month break and a chance to flourish once again.
Maya Bay may never go back to being the "urban myth ... [the] secret beach ... on an island that no one can get to" or the "paradise few have ever experienced," as the movie's trailer states. But, it can become a beach that isn't open all the time, and one that limits its visitors.
Hopefully in doing so it can become a true paradise for the most important inhabitants ...
... the ocean life who call it home.