---
"Blue Planet II" is almost here.
And to hold us over until it finally drops, the producers have given us a gorgeous, five-minute long prequel that shows off some of the most stunning ocean footage we've ever seen.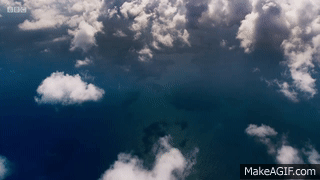 The first "Blue Planet," along with its accompanying Planet Earth films, uncovered secrets of the massive ecosystem surrounding us, connecting humans with the Earth in a way that TV hadn't before.
Now, a new "Blue Planet" is almost back.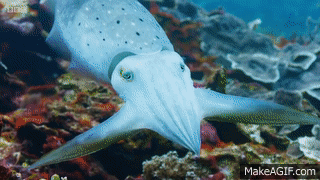 And in the 16 years since the first "Blue Planet" aired, underwater technology has made leaps and bounds.
With new devices to monitor marine animal activity and better camera equipment, viewers can look forward to seeing the ocean and its inhabitants in ways they never have before.
British broadcaster David Attenborough is once again lending his voice to the film, and his voiceover in the trailer teases some of the underwater characters that one "Blue Planet" producer deemed Pixar-worthy.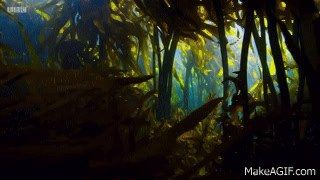 In the trailer, Attenborough seems excited about footage from "the largest habitat on Earth," showing off scenes that were filmed over four years in 39 different countries.
The clips we can see manage to portray both the tranquility and volatility of the wild ocean world.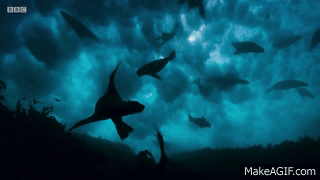 Attenborough narrates scenes like a dolphin gleefully to trick its prey, enchanting underwater forests and yeti crabs doing a little dance.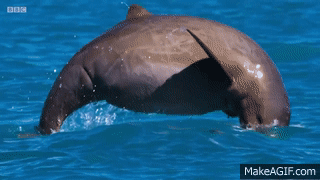 Other moments from the trailer are set to a swirling, emotional score that was the result of a collaboration between Radiohead and Hans Zimmer. It's a reworking of the Radiohead song "Bloom," which the group said was inspired by the original "Planet Earth" series.
The new recording of the song is played with the BBC Concert Orchestra and provides a swelling backdrop to the film's beautiful scenes.
You can watch the entire prequel here, over and over again until the whole seven-part series drops later this year.