---
If you're looking to redo your bathroom, might we suggest taking inspiration from one very special water-themed Airbnb?

It turns out that one of the homes available to stay in on the rental site has a knack for surprising and unique bathroom decor.
Twitter user Madeline Cashion discovered the amazing Airbnb when her mother booked it. Then she treated us all to a sneak peek of what the bathroom looks like.
Most people like dolphins, but this decor is an inspiration.
And while Cashion posed the question of dream or nightmare, many on Twitter seemed into it. Like, all-caps into it.
That floor, indeed.
Courtesy of Airbnb owner
Cashion was kind enough to share the listing link with Azula, and it turns out that there's not one, but two amazing bathrooms in this Vancouver, Canada, property.

There's also an homage to waterfalls.
Courtesy of Airbnb owner
The rest of the house is very nicely furnished and not out of the ordinary, which makes the bathroom surprises extra fun. As one Twitter user put it, "It is definitely capturing everyone's attention. So I think that makes it pretty special for a rental. Not going to experience that in your everyday life."

And isn't that what vacations are all about? New experiences?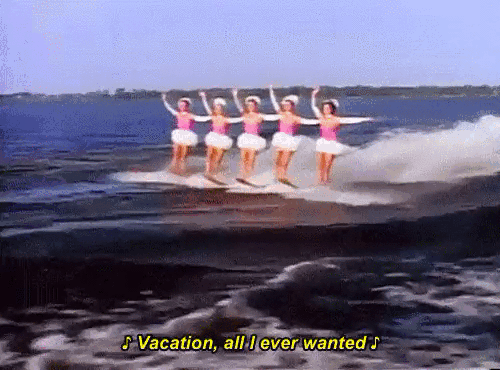 gfycat
It turns out this home is not even the only Airbnb with an affinity for dolphins, either.

You may one day find yourself in an Airbnb with an amazing "dolphins in space" painting.
There's even an entire property on Airbnb called the Dolphin Mansion.
And if you're headed to Vancouver and want to shower in the world's coolest ocean-themed bathroom, you can book that Airbnb here for $146 a night.
How could you say no to these faces?
Courtesy of Airbnb owner
Add your name right now to make a difference for marine life and our oceans with Oceana.