---
They have some weird relatives, come in unexpected colors and can fight off one of the ocean's most fearsome predators. Here are 10 dolphin facts that will make you love these cheerful geniuses even more than you already do.
1. Dolphins give themselves names.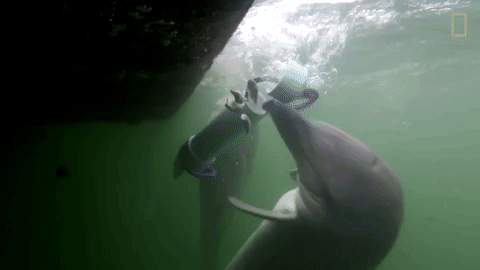 Dolphins are famously chatty, using sounds like whistles and chirps to communicate with each other. Scientists also believe they have names, or "signature whistles," which they invent for themselves as calves and then answer to for the rest of their lives.

2. They don't use their teeth for chewing.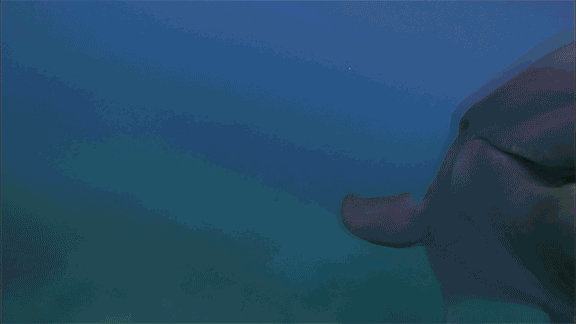 Dolphins have tiny, sharp teeth, which they use not for chewing but for capturing prey. Once they've gotten hold of their food (usually fish and crustaceans), they'll either swallow it whole or break it against the ocean floor.

3. Dolphins play with their food — but for practical (and gruesome) reasons.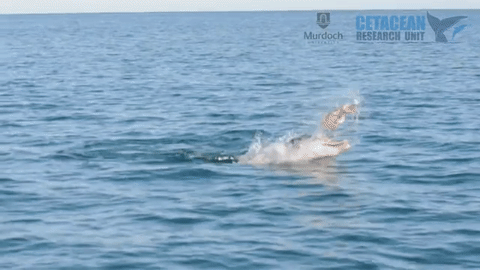 Bottlenose dolphins have been seen throwing octopuses around in the water, which looks cute but is done to make sure the octopus (and all nine of its independent "brains") are fully dead before the dolphin eats it. If even one octopus arm is left alive, it could cause the dolphin to choke and die, like this one.

4. Dolphins and porpoises are not the same.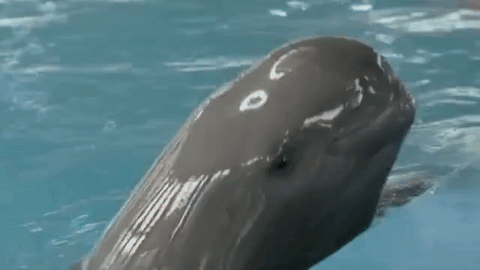 Although random sources online will tell you otherwise, porpoises are not a type of dolphin, but the two groups are closely related. The most obvious differences are porpoises' shorter beaks and rounded teeth.

5. They're related to cows.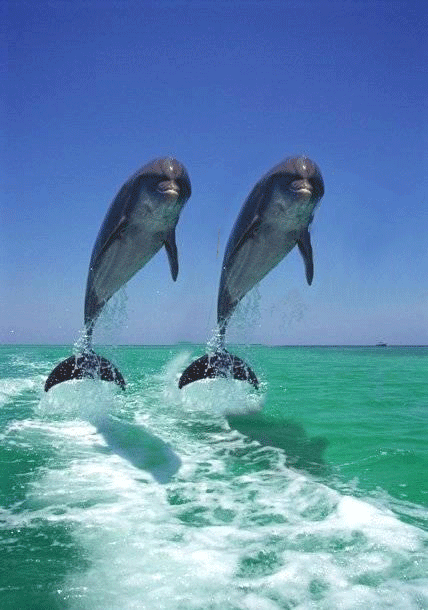 Although it sounds strange because, well, they have fins and not hooves, dolphins (and porpoises) are technically even-toed ungulates, like hippos, llamas, goats and cows.

6. They can nap with one half of their brain at a time.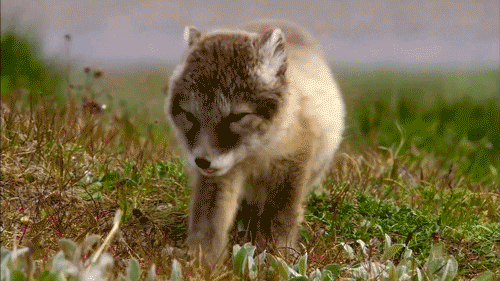 This way, one hemisphere of their brain can rest while the other half keeps them swimming and breathing. We're exhausted just thinking about it.

7. Dolphins are pretty diverse.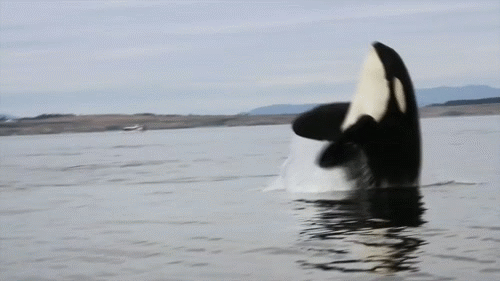 When you think of a dolphin, you likely think of a bottlenose dolphin, sleek and gray with a narrow beak. But dolphins range in size from 5 feet (i.e., the Maui's dolphin) to 33 feet (i.e., killer whales). Their snouts range from long to almost nonexistent. There's even a stubby black and white species called the panda dolphin.

8. Several species live in fresh or brackish water.
And some of these look really alien, like the Amazon pink river dolphin.

9. Dolphins can hold their own against sharks.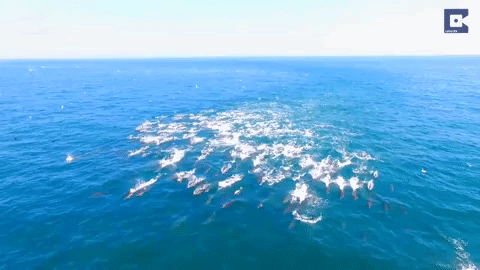 Sharks prey on dolphins, but in a group, dolphins can stand up for themselves using their speed and echolocation skills.

10. Based on fossils, dolphins may have been around for as long as 13 million years.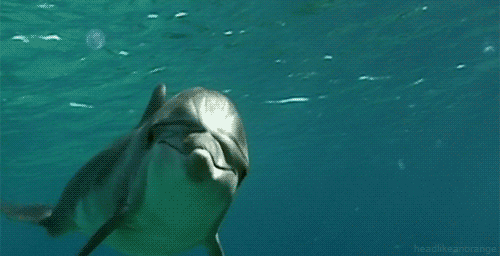 One dolphin skull found in Japan dates back to the late Miocene Epoch, 13 million to 8.5 million years ago. It's the dolphins' world, and we're just living in it.