---
Who doesn't love a good sea cow? (That's how you should start every first-date conversation, by the way.)
Manatees and dugongs are related and they're both nicknamed after the lumbering barnyard animals, but having a shared moniker doesn't mean that the animals are super similar.
Manatees and dugongs have a lot of differences, some of which you can see in the video below:
The main differences are physical. For example, manatees have large paddles for tails: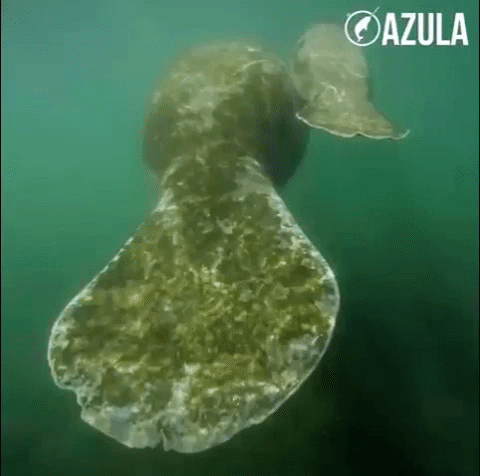 Dugongs have flukes like dolphins and whales: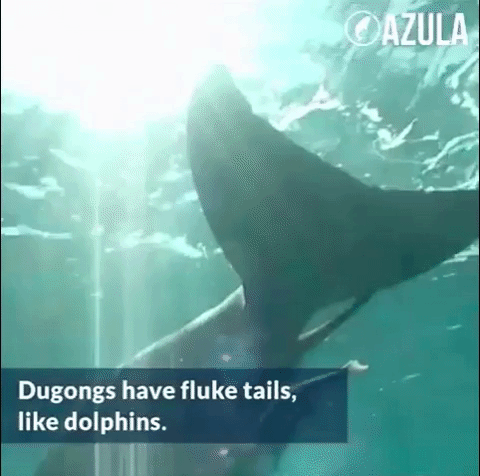 According to the Dugong and Seagrass Conservation Project, manatees are also much bigger than dugongs. Manatees weigh around 800 to 1,100 pounds compared to the dugongs' 500 to 800 pounds.

And, dugongs root around in the seafloor for their food, while manatees eat throughout the water column — so their noses and mouths are a little different too.

Manatees have shorter noses that also allow them to snatch floating food.
Dugongs have vacuum-like snouts that are longer and allow them to snuffle in the sea bed.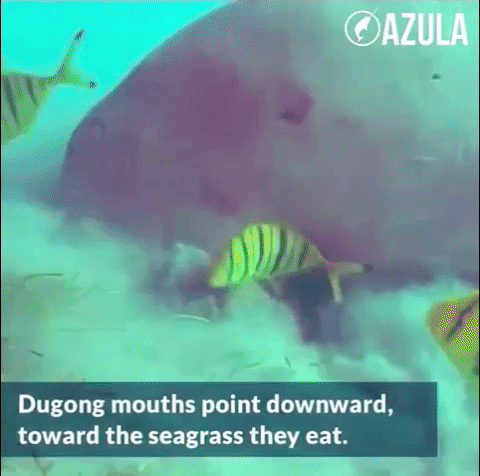 The Ocean Conservancy reports that manatees also have better eyesight than their sea cow counterparts, but that dugongs live longer (closer to an average of 70 years versus 40 for a manatee).
Other than that, the other biggest difference comes from location. Dugongs live only in the ocean, whereas manatees can live in freshwater and marine areas.
So, the only way these relatives will ever meet is if manatees visit the dugongs over in the sea.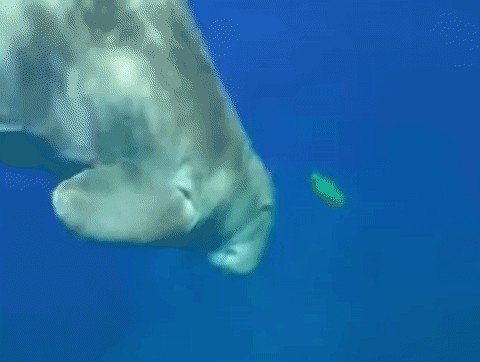 But, for all the differences between these two marine mammals, they have one giant commonality — and it's a pretty wild one.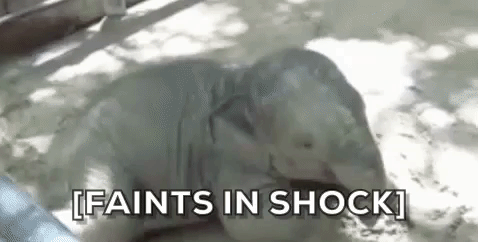 Yep, that's right. "Sea elephant" would have been a better name for these creatures.
But "sea cow" is still pretty cute and spirit animal AF, so we'll let it slide.