---
There's only one sea animal you want at the disco. It's the electric flame scallop, also known as the disco clam, and it's more fun than any of us could ever hope to be.
For years, the creature was putting on light displays for everyone who bothered to look.
And everyone believed that it was some kind of electric phenomenon that made the clam give off the shock that it did.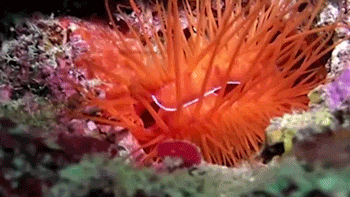 As it turned out, though, they were wrong, and it took the intense research of a graduate student to unveil the secret. The student researcher, Lindsey Dougherty, tried to show the world that it wasn't an otherworldly bioluminescent effect that made the clam act the way it did. She first vowed to show the world what was up with the animal when she was diving with her sister in Indonesia.
Years later, and deep into her Ph.D studies, she seems to have found an answer. It's not unusual to think the creature had an electric response to predators. Such defense has fared well for other animals.
But Dougherty was right: The electric flame scallop wasn't emitting an electric light show. It was simply, well ... light.
The truth was, the clam's outer shell contained a highly reflective tissue. And not only was that tissue super susceptive to ambient light; it also disappeared to the naked eye quite quickly.
Part of Dougherty's findings included the color of the water surrounding the clam.
The blue-green waters helped its actions show up more clearly than if the nearby water had been, say, brown.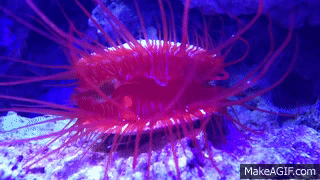 That's what made the electric effect so persistent: the color of the surrounding water and the color of the inside lip of the clam. All those colors made the reflecting light appear as a quick flash of electricity as opposed to the more, rather boring flash of regular light that it was.
For Dougherty, it was a rare formula. The hypothesis of an experiment? Electric. The findings? Regular.