---
We all know the sea is super cool, and filled with amazing animals. But for one fashion designer, the ocean was so inspiring that she decided to create an entire clothing line around creatures from the deep.

Erin Robertson was known for her innovative design ideas on the fashion TV show "Project Runway." She used technology — such as 3-D printing, textile manipulation and embellishment — to take her looks to the next level.
It was this creativity that eventually led her to be crowned the winner of Season 15.
According to Nylon, after the show, she collaborated with artist Jordan Piantedosi and architect Tyler Shannon to design a line of unique clothing based on some of the ocean's strangest creatures.

Most of the pieces are still for sale on her website if you can shell out a bit of cash. But if you prefer to just window-shop, here are the outfits in action.
Cuttlefish Skirt and Top
Courtesy of Erin Robertson
This interpretation is a bit more abstract, but you can see the cuttlefish inspiration in the pleats and also in the beading on the skirt.
The embellishments shift in the light much like the real cuttlefish can shift colors.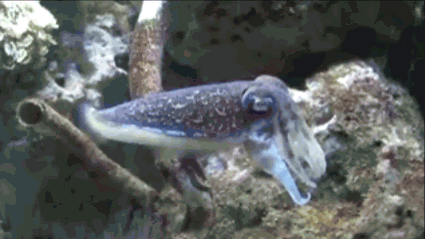 Frogfish Coat and Jumpsuit
Courtesy of Erin Robertson
The frogfish is notoriously good at hiding in the reef, and Robertson has hidden several in the fabric for this outfit.
Can you spot them all?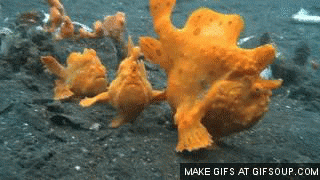 Japanese Pufferfish Sweater
Courtesy of Erin Robertson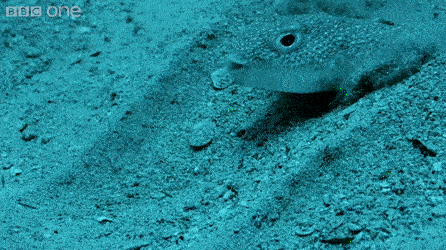 Her circles are 3-D printed and beaded.
Courtesy Erin Robertson
Tardigrade Down Coat
Also known as "water bears," tardigrades are puffy microscopic organisms that can survive pretty much everything.
Oh, and they make one hell of a coat inspiration.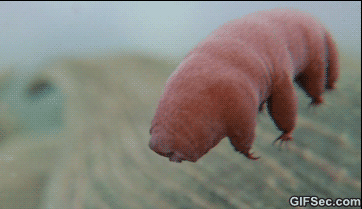 This jacket is lined with comic-book-style cartoons that further explain what water bears are.
Fashionable and educational? Sign us up.
Jellyfish Dress
Courtesy of Erin Robertson
The sequin tentacles on this gown are stunning.
See them up-close here:
Courtesy of Erin Robertson
Leafy Seadragon Coat
Courtesy of Erin Robertson
Patterned jackets are made so much better when they have hidden fish in them.
Can you spy the red seadragons above?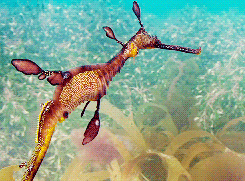 The Nudibranch Dress
Courtesy of Erin Robertson
Nudibranchs come in all shapes and colors (and smells). Here, Robertson has made them yellow to form the sleeve work of this dress.
The real nudibranchs would likely approve.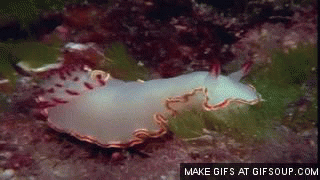 Oyster Scarf
Courtesy of Erin Robertson
The pattern also comes in dress form, edged with real pearls:

Courtesy of Erin Robertson
It's clear from these designs why Robertson won "Project Runway." She thinks outside the box in ideation and execution, resulting in these marvelous takes on sea life.
She gets that the ocean is filled with wonder, and she translated that beautifully into clothing that anyone could appreciate ...
... whether they're obsessed with the ocean or not.