---
There are lots of species besides human that will choose a mate based on attractiveness.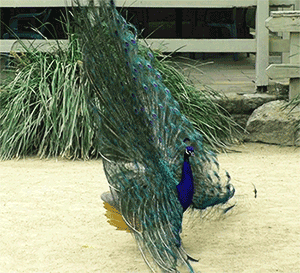 media.giphy.com
Why else would peacocks have giant tail fans of colorful feathers? Even tiny guppies have standards about what makes a handsome fish; female guppies more often choose males that are colorful and have longer tails.

But a recent study on guppies found that there is another factor that determines whether a female guppy will choose a mate: brain size. All female guppies — with large and small brains — can recognize an attractive mate, but only female guppies with large brains will actually choose the more attractive mates.
Whaaat? Does this mean that some guppies could be so dumb that they'll choose males they think are ugly?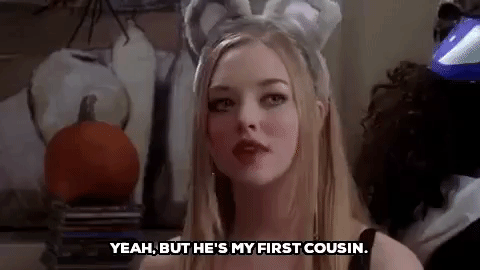 media.giphy.com
It's too soon to start jumping to that conclusion. The only thing we know for certain from this study is that mate selection in guppies is much more complicated than simply: brightly colored males win and dull males lose.

How do scientists know what guppies are thinking, anyway?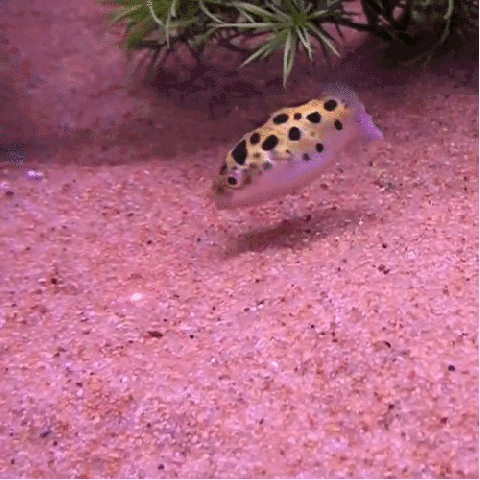 media.giphy.com
The researchers could tell what the guppies were thinking by measuring the genes expressed on the guppy's brain tissue. Apparently, a guppy's brain will actually make different RNA, depending on whether a guppy is looking at an attractive or unattractive mate.

The researchers allowed the guppies to look at unattractive and attractive males. If the guppies looked at an attractive male, there was a lot of activity in the parts of their brains that process visual signals. This was true for all the female guppies regardless of brain size.
However, only guppies with large brains also had activity in the parts of their brains responsible for decision-making. This leads to the conclusion that while all guppies can tell attractive males from unattractive ones, only the guppies with large brains would actually choose to mate with the attractive males.
As far as what this actually means, it's still an open question.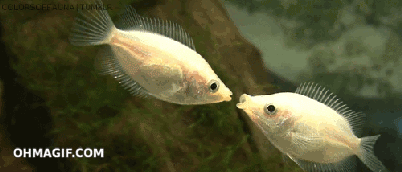 media.giphy.com
Brain size doesn't necessarily correlate with intelligence, but it's possible that guppies have to have more intelligence to take the initiative to mate with the attractive males.
Or ... is there something the small-brained guppies know that we don't? There will surely be more research to come, which will delve deeper into the complex world of guppy courting.

Add your name right now to make a difference for marine life and our oceans with Oceana.