---
Fiona the hippo normally resides at the Cincinnati Zoo, but, this holiday season, she's taking the stage.

Well, actually a Fiona mascot will be dancing during the Cincinnati Ballet's Nutcracker shows, according to WLWT news. But still, pretty cool.
So while the real Fiona will stay put in her zoo enclosure, this version of Fiona will light up the stage.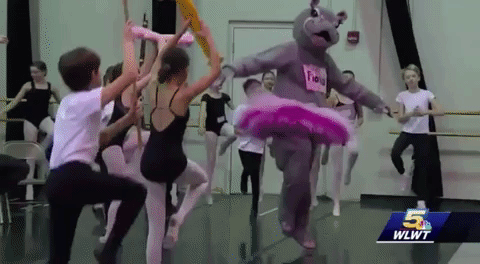 "What could be more Cincinnati than the famous Fiona dancing in the region's favorite holiday tradition?" the ballet's artistic director Victoria Morgan told WLWT.

The ballet was so dedicated to adding this character that 100 hours and four weeks went into designing the costume, per WCPO.
It's 6 feet tall, guaranteeing that she'll stand out on stage.
Fiona fan Noelle Wedig labored over the outfit to ensure that it didn't just look like any hippo.

"I felt a lot of pressure because Fiona's so iconic and loved, and she has so much personality. I really wanted to capture that," Wedig told WCPO.
Wedig made sure this Fiona was as cute as the real one.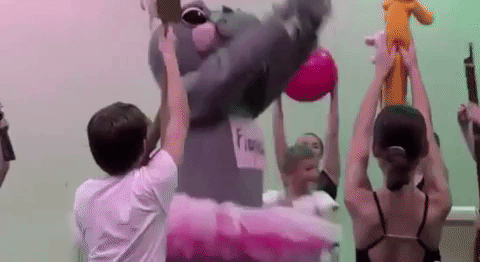 Aside from Fiona being a Cincinnati symbol, she fits in quite well for a ballet because this little hippo's got some moves.

In her pool at the zoo she can be seen leaping around: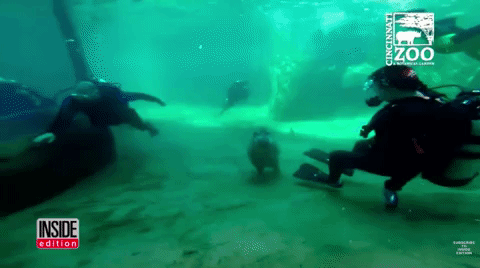 And even spinning: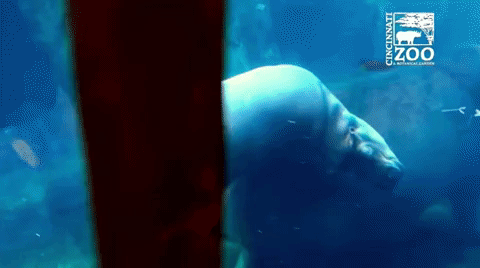 Giphy/The Cincinnati Zoo & Botanical Garden
If you're in the Cincinnati area between December 13 and 24, the ballet version Fiona will be available to see in 15 Nutcracker performances, per another WCPO article. You can get tickets here.
While you're in the area, you might as well also visit the real Fiona at the zoo.

If the weather is warm enough, she could even be outside.
For now, though, you can get a sneak peek of Fiona's dancing skills now in the video below. She's pretty fantastic.