---
All the world's capitals have that one thing they're known for. Think of Cairo and you think of the pyramids. La Paz touts its status as the world's highest capital, and Paris boasts the Eiffel Tower. Then, of course, there are some of the lesser-known — yet equally impressive — capitals around the globe. We've rounded up some of the funniest and the fishiest to keep in mind for your next big trip.
1. Volusia County: Shark Bite Capital of the World
Flickr/Kevin N. Murphy
It's tough to steer clear of the sharks off the waters of Florida's Volusia County. The area has been called the "Shark Bite Capital of the World" the past two years running, thanks to having the highest unprovoked shark-bite numbers in the world.

Part of the high numbers are because of the high density of surfers riding the waves in an area known to be a fertile feeding ground for the ocean's toothiest predators.
2. Calabash, North Carolina: Seafood Capital of the World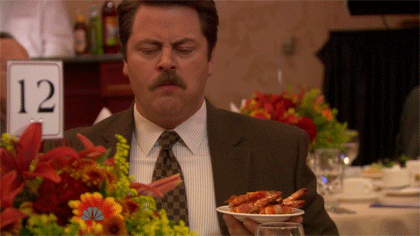 This tiny coastal town may have fewer than 2,000 residents, but what it lacks in population it makes up for in Calabash-style seafood platters. Up and down the Carolinas' east coast, you can find the distinctive fried seafood meal, known for its tasty light batter, crispy skin and a side of piping hot hush puppies.

3. Manitoba: World Beluga Capital
Flickr/Travel Manitoba
Every year, more than 60,000 belugas head to the Churchill, Nelson and Seal rivers in Manitoba to give birth to baby belugas. There, visitors can peer into the water and see hundreds — sometimes thousands — of belugas at a time.

The area is working on conservation plans to counter the effects of pollution, water traffic and climate change in order to make sure that healthy beluga populations can always find a happy home in the World Beluga Capital.
4. Des Allemands, Louisiana: Catfish Capital of the Universe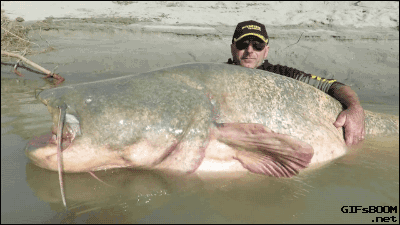 It wasn't enough for one Louisiana town to be the catfish capital of the world. Instead, back in 1980, the Louisiana State Legislature named it the Catfish Capital of the Universe. You can see for yourself if you agree at the town's annual catfish festival, where you'll find excellent catfish-oriented food, music and entertainment.

5. Crisfield, Maryland: Crab Capital of the World
If you like your vacations to include piles on piles of tasty blue crab, or crab cruises, or hard-shell derby crab races, or "Miss Crustacean" pageants, there's only one place in the world to go: Crisfield, Maryland.