---
In nature, leafy seadragons blend in quite well with seaweed. These strange but beautiful creatures, with their seahorse- (or dragon-) like snouts, look like they're drifting along rather than swimming. But they're definitely moving forward, even if it's a little slowly.
That's why when veterinarians at the Florida Aquarium noticed a trio of leafy seadragons sinking to the bottom of their tank, they knew something was wrong.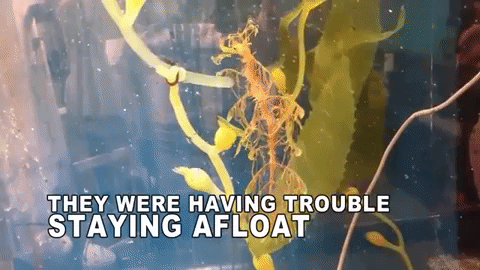 Giphy/Fox 13 News Tampa Bay
The three young seadragons were new to the aquarium, according to the Washington Post. When vets ran X-rays on them, they made an unfortunate discovery. Their swim bladders — aka air sacs that regulate buoyancy in these critters — were almost entirely absent.

Luckily, the leafy seadragons were otherwise healthy.
So the vets decided to come up with a creative (and adorable) solution: tiny swim floaties to help the seadragons find some balance in the water.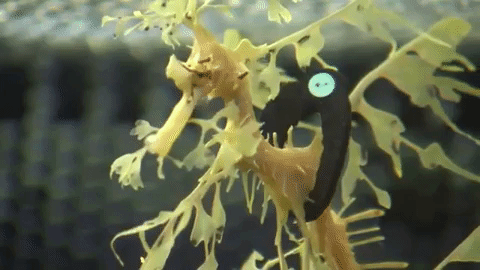 They crafted little lifesavers out of neoprene, the same material that wetsuits are made of. Then they looped them over the seadragons. Voila! The fish were able to start bending down and scooping up crustaceans through their long snouts, just as nature intended.

The leafy seadragons are still growing, so they need new floaties every few weeks.
They're also rather delicate, as you can probably tell from their plant-like appearance.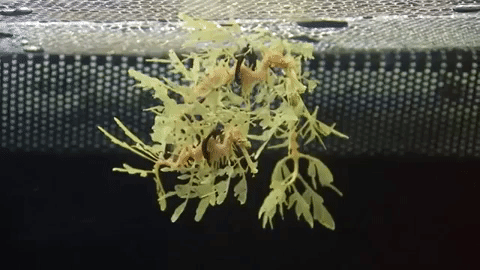 Giphy/Fox 13 News Tampa Bay
But the vets report that the seadragons are quite chill about their accessories. After they cinch one on, the seadragons typically dive right into snack time.
Plus, the vets have gotten so good at placing the floaties that it takes less than a minute to attach one.
The next step? Introducing these strange and beautiful creatures to visitors to the aquarium.
We're sure their cute little floaties will make quite the splash, and perhaps offer some comfort to those others who haven't quite mastered swimming yet either.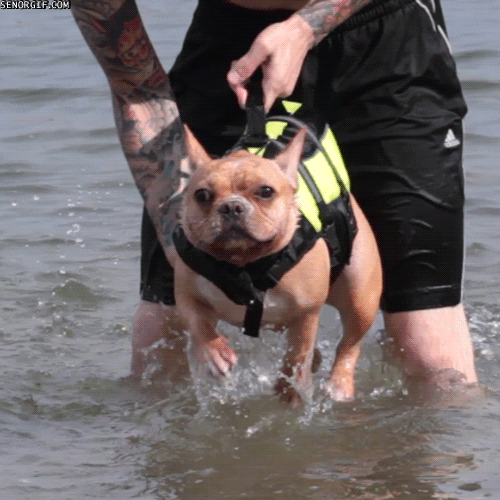 Giphy
Watch the Washington Post's full video of the leafy seadragons' and their floaties below: