---
It's rare that something positive comes out of losing your valuable electronics to water, but at least one GoPro defied the odds.
The camera in question was found by YouTuber Francis Darracott, who was fishing with a friend off the coast of England near Poole. Cladded with barnacles and algae, Darracott discovered the gadget had been on the seafloor for almost a year based on the time stamp.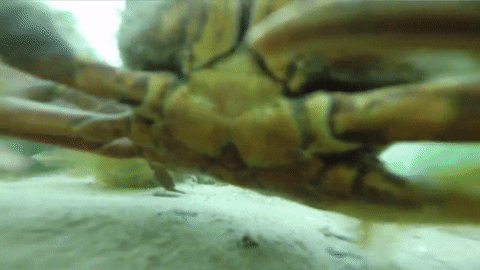 Though the GoPro's waterproof protection had failed, the SD card was still retrievable and housed about 30 minutes of video. From the looks of it, the owner didn't have much time with his camera, as it sunk to the bottom after jumping into the water.
There's not a whole lot of action until a certain crustacean crawls over the camera, curiously staring for a while before moving on to more important things.
Check it out for yourself.
Darracott says he wants to return the camera to its original owner, but comments posted on the video suggest he may have found him or her already.