---
By now you've probably heard about the orca mother who carried her dead baby's body on her back for over 10 days, mourning her loss. That was a tragic example of a whale mom's strength, but that tactic has also been used to protect a cetacean's child.
According to the West Australian, Whale Watch Western Australia recently captured footage of a humpback whale mother named Spirit repeatedly raising her baby Sunny out of the water on her back.
It was a move designed to keep the baby safe.
That's because, at the time, she was chased by five male humpback whales for over 30 minutes, doing everything she could to protect her young one from a potentially dangerous situation.

Even when the baby kept slipping off ...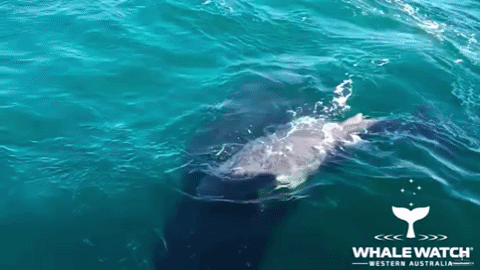 Giphy/Whale Watch Western Australia
... she would just try again to get her child out of harm's way.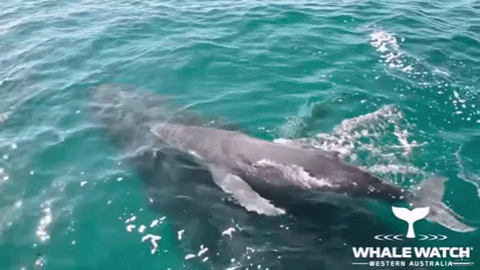 Giphy/Whale Watch Western Australia
You can see how closely this male whale is to her and her baby.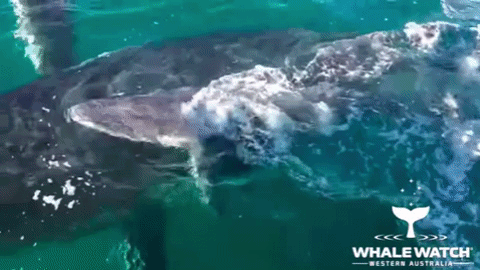 Giphy/Whale Watch Western Australia
The threat was very real.
As Azula previously reported, male humpbacks can be extremely dangerous for a baby. They will often compete to mate with the mother, and that courtship process includes breaching, tail slapping and other rough maneuvers that can injure or drown a young whale.
Mothers try to avoid males at all costs because of this, even swimming in noisier water to mask their own sounds and hide from listening males.
Fortunately Spirit's tactics and perseverance paid off, and Sunny survived the encounter. The whale-watching company also said the arrival of a pod of dolphins aided Spirit's cause, as they further separated the males from mother and child.
Three cheers for well-timed dolphins.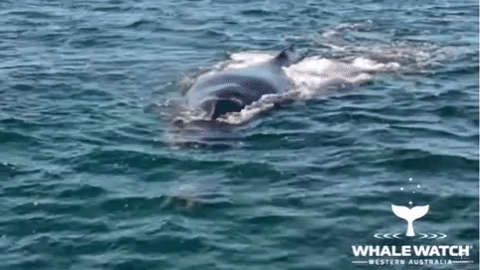 Giphy/Whale Watch Western Australia
The ocean can be a dangerous place for a baby whale, but we're glad that this is one case where mother and child won out.
Just goes to show that there's nothing like a mother's love.
Watch the full heartwarming video of humpback mother and calf here:
Add your name right now to make a difference for dolphins, whales and other marine mammals with Oceana.