---
Fish may not have complicated human emotions, but even they get annoyed sometimes. That's surely what's behind this passive-aggressive fish fight, right?
In a video posted to Facebook, two jawfish sharing a tank seem to have had enough with being roommates. They take turns scooping up sand with their mouths and spitting it on each other in an increasingly hilarious battle.
This one totally started it: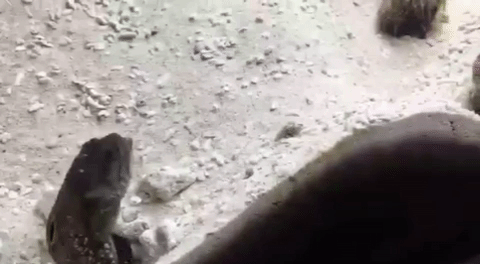 And the other one was like, "Um, excuse me. No."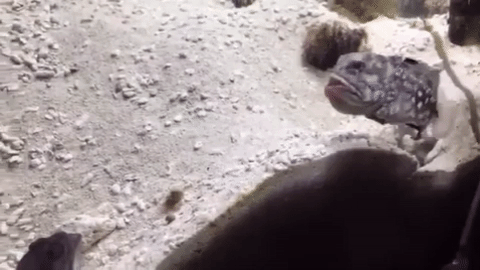 Then they went back and forth in a comical sand-spitting duel.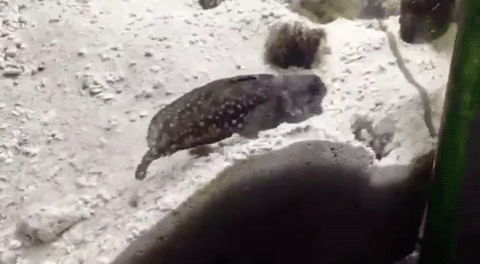 The video cuts off before a clear winner can be seen, but we're all winners for getting to watch the funny fight.
It's actually not the first instance of fish using sand as a weapon to annoy.
One video of a diamond blenny going in on its tankmate is genuinely LOL-worthy. The other fish is minding its own business, just trying to dig a burrow.
Here comes the blenny to add extra sand to the job.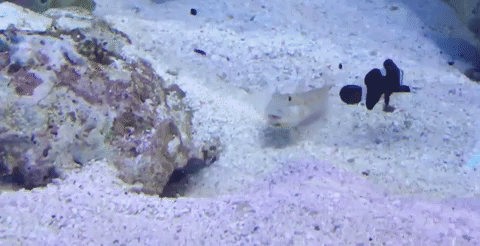 Then the blenny got really bold.
It used its tail to kick a wave of sand into the fish's den.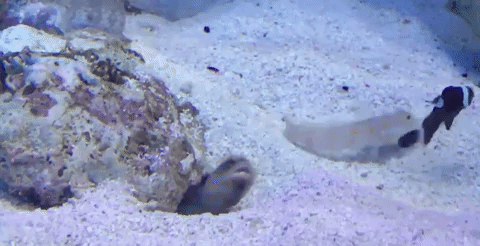 While these sand-scooping fish have been known to use their jaws for a scuffle or two, the actual purpose is much more practical. Jawfish, like the spotfin jawfish in the first video, have big mouths for two reasons.
For one, they're mouthbrooders, per the Smithsonian. That means the males incubate the eggs in their mouth until they're ready to hatch.
The eggs are housed in the mouth for eight to 10 days.
Other than that, jawfish use their mouths to scoop sand to dig tunnels to live in, per Smithsonian.
And all that tunnel sand has to go somewhere — so it might as well go toward annoying your neighbor.
Watch the full jawfish video below:
And check out the hilarious blenny one too: