---
Kenya is one of the world's best places to see sea turtles. With five of the world's seven species of turtles inhabiting the aquamarine waters surrounding the country's coast, Kenya is a veritable turtle hotspot.
There are green turtles, hawksbill turtles and olive ridley turtles living along the coast, and loggerhead and leatherback turtles passing through nearby waters on their yearly migrations.
For a long time, Kenya was a paradise for turtles and turtle-lovers.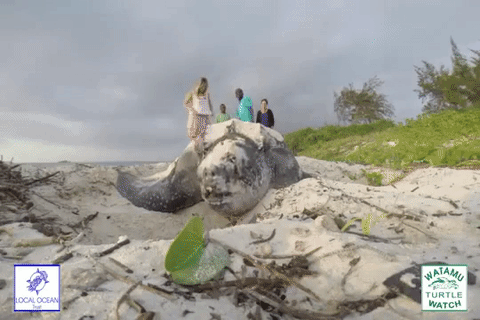 But the country's recent boom in tourism has meant rapid development and construction along the waters, according to the Guardian. This new interference means these turtles' historic homes are being demolished and replaced by buildings and public beaches, making it harder for these animals to breed and nest.
Vehicles driving on some beaches prohibit female turtles from digging their nests there. Dance clubs along the shore also disturb the turtles and make them think twice before laying their eggs in such a dangerous area.
The number of quiet, safer areas available for turtles is shrinking every day. What's more, the turtles are in high demand by poachers for their shells, meat and oils.
Luckily, one man in Kenya is making life a little easier for the country's ample sea turtles.
Fikiri Kiponda was working as a public accountant for years until he started volunteering with the Watamu Conservation Project, CNN reports.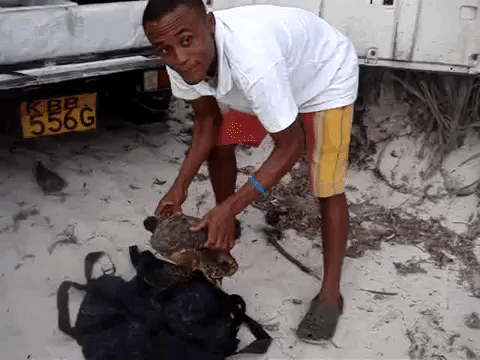 He now serves as the organization's bycatch net release program coordinator.
In this job, Kiponda coordinates with fishermen who accidentally catch turtles in their fishing nets.
They are now remunerated when they return those accidentally caught turtles, and Kiponda then takes over and nurses the turtles back to health.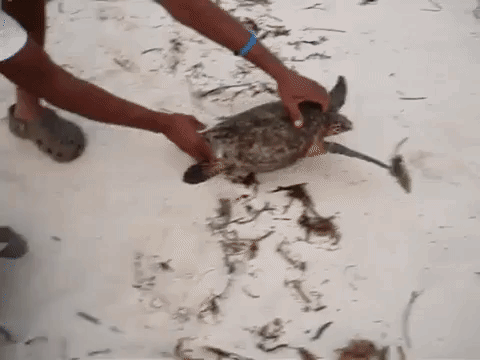 Before initiatives like this, accidentally caught turtles would be harvested for meat or oil.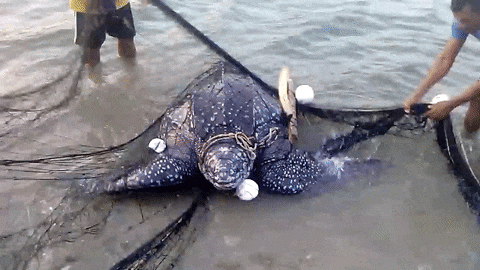 But Kiponda is emphasizing the importance of helping turtle populations survive, despite threats from fishermen's nets or hotel construction.
American accountants, take note: It's never too late for a career change.