---
When you saw the Robin Williams classic "Flubber" in 1997, did you secretly wish that jiggly ball of slime was real?
Well, it sort of is!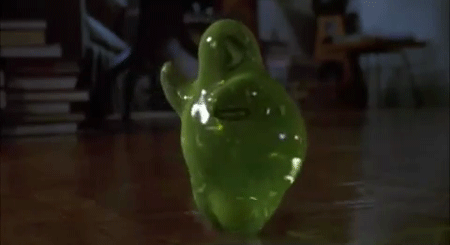 Meet the Melibe viridis: a shell-less sea slug that hunts for food with its flubbery head.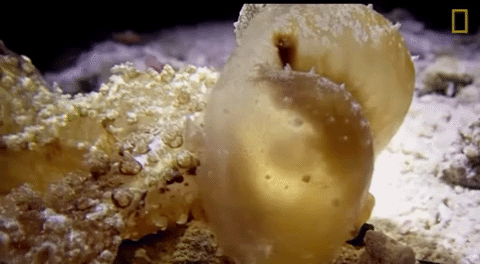 According to the Australian Museum's sea slug forum (that's a real thing, people are very passionate), the Melibe viridis has a unique way of feeding.
The creature has a large clear "veil" that scans the seabed for food as it moves. It has very sensitive receptors on this veil that can tell when it's reached a tasty morsel.
It's like an agile bowl of Jell-O always searching for its next meal.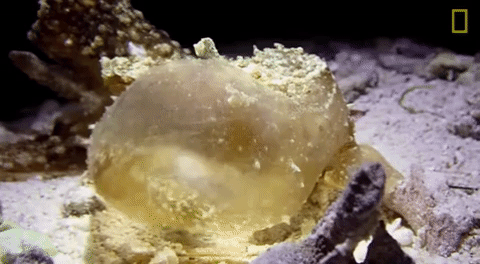 The same forum reported that the Melibe viridis eats small crustaceans like shrimp, and NatGeo WILD added that it can also be found munching on "algae, sponges, anemones, corals, barnacles and even other nudibranchs."

Its squishy head doesn't much discriminate against potential food.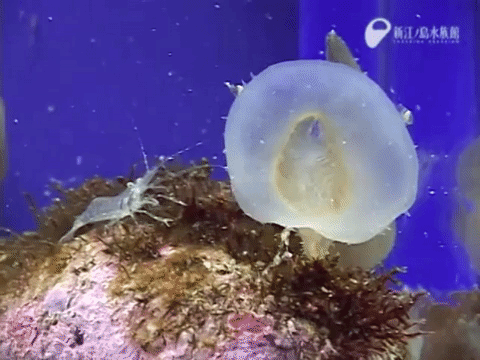 And, what comes next will shock you.
This trapped shrimp has no way out of its flubbery cage.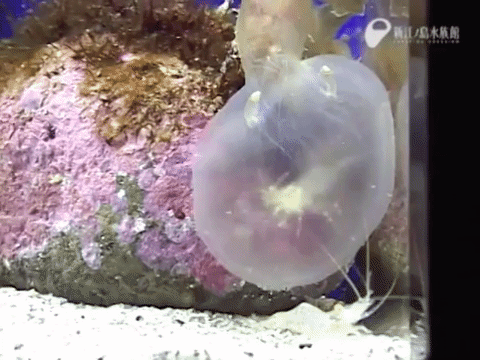 The Flubber of the movie was green and could bounce like a ball, which this more-slow moving nudibranch can't do. (And they're often camouflaged to match the seafloor.)
But that creepy, food-finding face of theirs is just so jiggly that it's hard not to draw a comparison.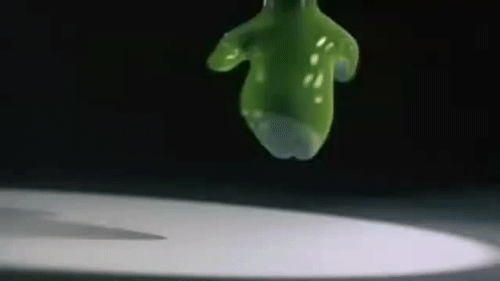 Honestly, after rewatching the trailer for this nostalgic film, it's worth asking what even were '90s movies?

The premise for this one is beyond bizarre.
But it doesn't matter because we loved Flubber then and we love the IRL Flubber now.
Silly, squishy, deadly, Jell-O head and all.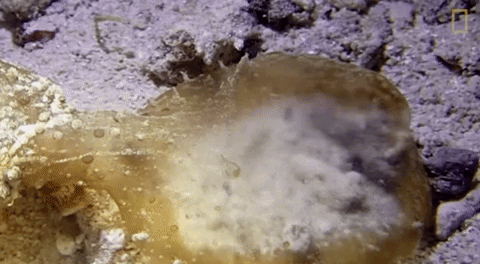 Watch its full jiggly hunt below: