---
In what seems like a move straight out of a sci-fi movie, scientists have transferred a memory from one sea slug to another.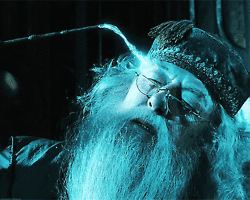 Researchers have been interested in the so-called memories of aplysia sea slugs for some time. That's because this relatively large marine slug has a defense mechanism called a siphon that they can release from a pouch in their body.

In a new study, scientists found that if they poked that siphon, the slug would withdraw the siphon and keep it withdrawn for longer periods if the stresses continued.
Wikimedia/Genny Anderson
But they also noticed the slugs were protective of their siphon even after stresses like electrode shocks would stop, suggesting that it had formed a memory about the previous trauma.

This is a pretty great feat for a system as simple as the one of the aplysia. Since those systems are way less complex than human brains, they're a great subject for scientists to learn more about how neurons store and react to memories on an incredibly basic level.

Most recently, researchers at UCLA injected RNA from one group of slugs into another. The first groups of aplysia had received small shocks, which made them withdraw their siphon for extended periods of time. The RNA from those slugs was then injected into the slugs who hadn't received any of the tail shocks.
Remarkably, though, they reacted as if they had, by withdrawing their siphons for about 40 seconds longer than they had before.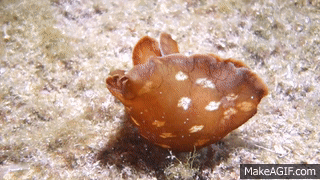 makeagif.com
The biologists were excited by the findings, which seemed to indicate that they had transferred memories between two animals. They are hopeful this kind of science could have practical applications in the future.
For instance, further advances could help lessen the pain of traumatic memories or to help patients suffering from diseases like Alzheimer's be able to hold on to more memories.