---
Homemade funfetti cakes straight out of the box are so last year. Now, maybe thanks to the rise of sites like Pinterest and Instagram, it seems like no celebration is complete without an elaborate cake that seems almost too gorgeous to eat. Not that we're complaining. Especially because this means that narwhal cakes have become a thing, and they're adorable.
Want some inspiration for a narwhal cake of your own? We've scoured the internet and gathered some of the best. Here they are:
It makes sense that these popular whales make a great cake. For one, they're known as the unicorns of the sea.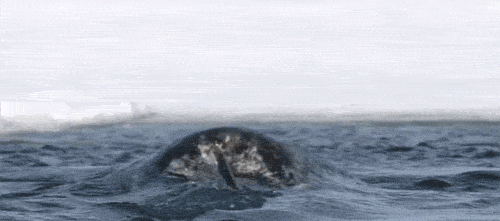 That makes them the perfect party theme for someone who loves everything the ocean has to offer, but also wants a little glitz and glamour.
Plus, there's that giant tusk. The feature is striking on a real narwhal and super fun on the cake version. It also makes a narwhal cake pretty easy to make.
Stick an ice cream cone or a long candle and some googly eyes on a regular cake, and suddenly you've got a cute narwhal just waiting for you to make a birthday wish.
In real life, narwhal tusks are long, pointy, and usually white or brown. But why stick to ugly neutrals when you can serve up a rainbow? These cakes get it:
And why confine the rainbow to the tusk? This narwhal cake looks super realistic ... until you hit those magical fins.
Narwhal cakes are also great for those with weak lungs. You'll have plenty of tries to blow out a long tusk candle before it melts.
Who can resist that smile?
Of course, why settle for a single cake when you could have a whole legion of delicious little narwhals? Treat yourself to some narwhal cakes pops and the party will keep on poppin'.