---
OK, everyone, stop the presses, get off the train, put down your coffee, pause that movie, bookmark that magazine and put your kids to bed, because there's big news in the sea slug world.
A team of researchers from the University of Toyama in Japan have just discovered a new sea slug ...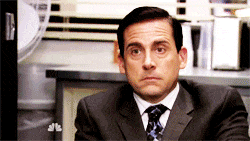 ... and it's absolutely delightful and tickling all of our senses and we wish we could keep it as a pet it's just so gosh darn cute.
The team of researchers was led by Zhang Jing, who's a professor at the university. She took a team out to the sea in the Toyama Bay, which is a central ocean near Japan. They collected 30 specimens of cliones just last month, bringing their 2017 total to 100 collected sea slugs.
Unlike the more traditionally slug-like sea bunny (aka sea hare), the clione sea slug is a floating sea slug. It doesn't stick to corals or sand or inch around the seafloor. It belongs to the family Gymnosomata, otherwise known as sea angels, for their ethereal transparent bodies and distinct and flappy wings.
They're absolutely riveting to watch, gently beating their wings through the ocean blue with what looks like a bright burning ember in the center of their bodies. They look like nothing you've ever seen before anywhere on Earth, and they also look just like angels.
They have no face and no discernible brain; but when they swim, it's almost like looking into the face of a celestial, alien being.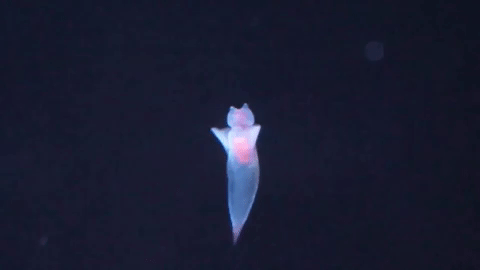 This new species of clione hasn't been named yet, but it looks just like other members of its family. It's only around 5 millimeters long, which makes it an impossibly cute sea slug — a grand distinction due to impressively stiff competition.
It looks almost like a rice-flour dumpling with a Cheeto inside, or maybe like a cloud that just devoured the sun.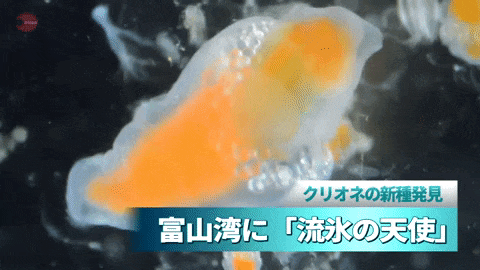 It could also be a bright-orange toupe trapped under some kind of radioactive goop, or a jelly goldfish.
However you see it, it's beautiful. Zhang says she'll give it a name after publishing a thesis detailing her discovery. So if you have any suggestions for this brand-new beauty, send them her way.
Watch the full footage of the new Cheeto-dumpling sea angel below.