---
The ocean is less explored than the moon, so it's not hard to understand why there are a lot of myths about the sea that people have wrongly been believing their whole lives.
We're not talking about the myths of mermaids or Atlantis either. We're talking regular, everyday beliefs that, say, sharks can smell one drop of blood or lobsters live forever.
Call us the Sea Mythbusters because we're out here dishing the real sea facts.
Myth #1: Sharks can smell one drop of blood in the water.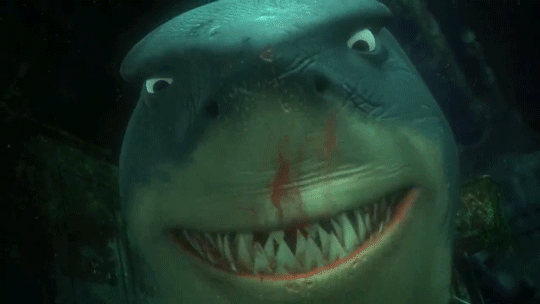 LiveScience reported that the myth that sharks can smell a drop of blood in the sea from a mile away is an exaggeration. While they do have excellent senses of smell in comparison to, say, humans, their olfactory systems are on par with non-shark fish.
Scientists who tested this myth out found that it wouldn't make much sense for sharks to smell so little quantities of blood. As LiveScience reported, having a sense of smell that minute could make it harder for the animals to tell if what they were smelling was food or something else.
So, if you get a paper cut at sea, don't panic. The sharks probably can't smell it.
Myth #2: Peeing on a jellyfish sting stops the pain.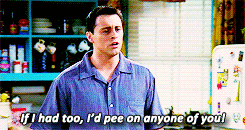 This ew-worthy myth is propagated by Hollywood thanks to shows like "Friends." But, as Azula previously reported, you shouldn't pee on your friend's jellyfish sting.
Not only does it not stop the pain; it could also cause an infection. Leave the remedies to the doctors for this one, and avoid having to ask your friend to pee on you.

Myth #3: Whales in captivity live just as long as in the wild.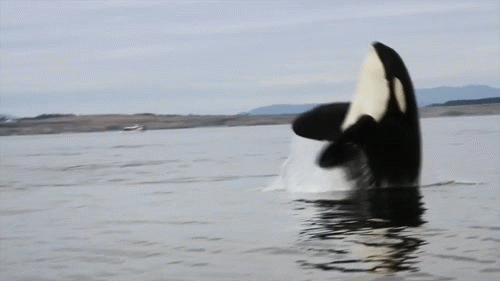 This has been a myth spread by aquariums that probably didn't want you to question their whales-in-captivity programs. But in actuality, cetaceans like orcas can live 30 to 50 years in the wild (and sometimes even live up to 100), according to BBC Earth.
In contrast, a 2015 study found that orcas in U.S. captivity lived around 12 years.
Myths #4 & #5: Penguins live at the North Pole and only live in cold climates.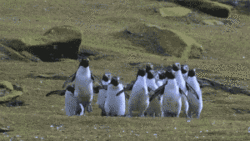 Per LiveScience, penguins can only be found in the southern hemisphere and not anywhere near Santa Claus. While we're here, they also don't exclusively live in the cold. Some can even be found in Africa.
Myth #6: Sharks can never stop swimming.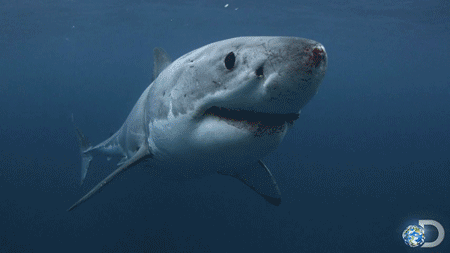 While it's true that sharks need to keep water flowing over their gills to breathe, Azula previously reported that some sharks are able to draw in water through their mouths while lying still. Other sharks have learned to drift in currents or freefall downward to keep water flowing, while allowing their brains to rest and get some sleep.
Myth #7: Whales can predict earthquakes.

Some cetacean mass strandings have been followed by catastrophic earthquakes, per Azula. But the two events are unlikely to be connected, considering that not every mass standing leads to a quake.
Myth #8: Vampire squid are squid.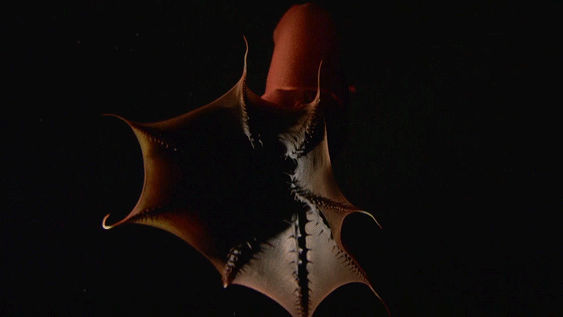 Faulty ocean animal naming strikes again. Oceana noted that the vampire squid actually isn't a squid at all. Nor is it an octopus. Instead, it's such a unique sea creature that it has is own species category. Unfortunately its name doesn't reflect that. (It's also not a vampire, FWIW.)
Myth #9: Polar bears have white fur.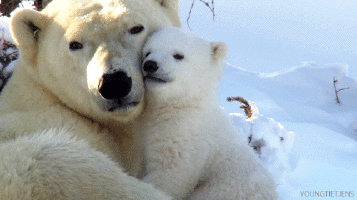 Your eyes are deceiving you if you think polar bears are white. In actuality, polar bears have clear hair (and black skin!). The Washington Post reports that polar bear hairs are hollow like straws, and, when they capture the sunlight, the color bounces back — making the bears appear white. #Science.
Myth #10: The plural of octopus is octopi.
Your elementary school teacher was wrong if you learned that octopi means more than one octopus. As Azula previously reported, the plural of octopus is actually octopuses. A lot less fun to say, but way more accurate.

Myth #11: Sharks are man-eaters.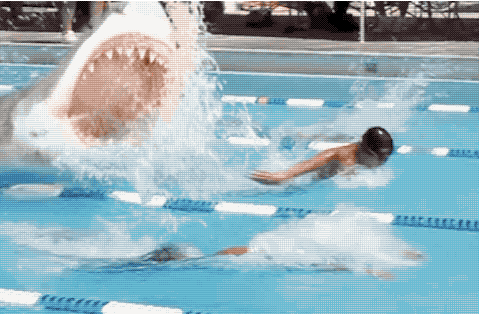 We can all thank Hollywood for this myth. Sharks have been unfairly painted as the villains of the sea. In actuality, the International Shark Attack File reports that an average of just six people die per year from unprovoked shark attacks. And most of those attacks are a case of mistaken identity.
NatGeo reports that sharks use their teeth to suss out what objects are. Unfortunately, human flesh doesn't react well to shark bites. But, humans are never an intended target for a shark that would much rather have bitten down on a seal or a fish.
Myth #12: Whales spray water from their blowholes.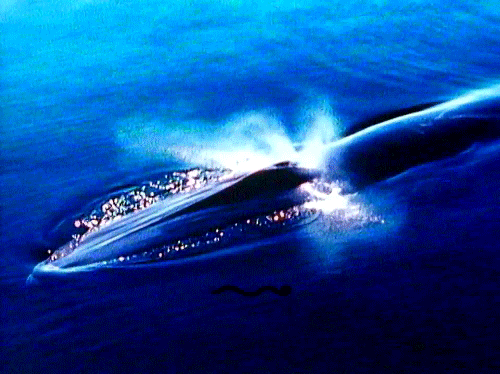 As Azula reported, whales don't breathe in water, so they're certainly not breathing it out. Their spouts only look liquid because the hot breath reacts with the cold air, causing it to condense into a vapor — similarly to how humans can see their breath on a cold day.
Myth #13: Penguins don't have knees.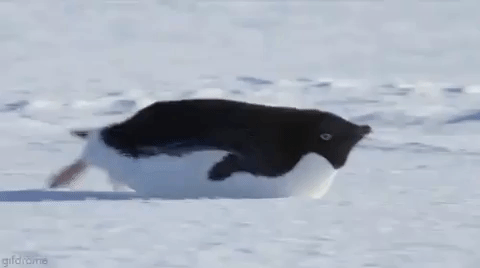 The classic penguin waddle has made people believe these birds don't have knees to let them walk normally. They do, actually — the knees are just tucked up inside their bodies and hidden by feathers, according to the New England Aquarium.
People magazine reports that they come in handy for swimming and belly sliding. The more you know.

Myth #14: Dolphins have all the same senses we do.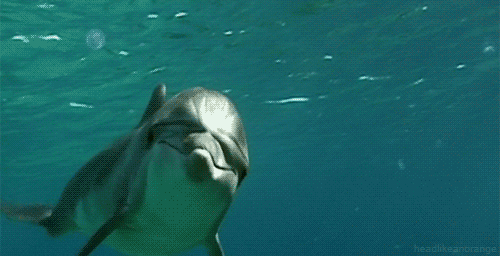 All mammals have the same senses, right? Well, no. Dolphins may have hair like other mammals (crazy, we know), but they're missing something crucial to humans.
Dolphins can't smell, according to Whale and Dolphin Conservation. That's because cetaceans don't have an olfactory nerve. Fortunately, unlike for humans, the WDC notes that a lack of smell doesn't equal the inability to taste.
Myth #15: Male seahorses lay eggs.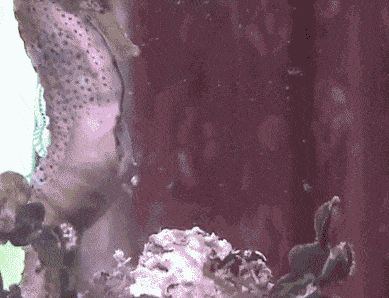 While papa seahorses are the ones who "give birth" to baby seafoals, the eggs are deposited into their pouches by the female seahorses, per NatGeo. Males can't lay their own eggs.
Myth #16: Sleeper sharks are lazy.
Sharks like the Greenland shark have been categorized as lazy due to their sleeper shark moniker. But, as Azula reported, studies show that they're quite active hunters and not much slower than the average shark.
Myth #17: Fish don't make noise.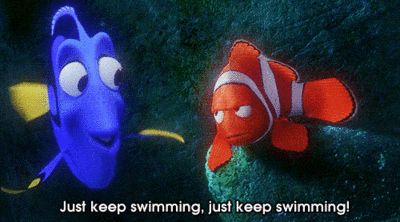 The sea is a cacophony of sound, and a lot of that is made by fish. The reef sounds like a movie theater — it's so noisy! And, Azula reported that clownfish in particular talk to each other all day long with various pops and hums that sound like gunfire and cats purring.
Myth #18: The ocean can't freeze.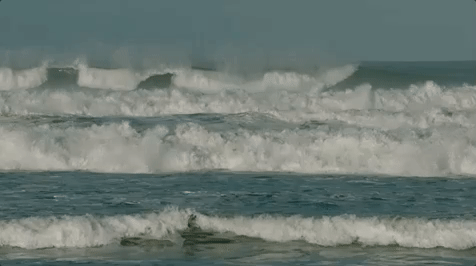 The National Oceanic and Atmospheric Administration is busting the myth that the ocean can't freeze because it's salty. Freshwater does freeze at a higher temp than saltwater, but both can freeze.
Saltwater freezes at 28.4 degrees versus 32 degrees for freshwater. NOAA also reported that at any given time, 15 percent of the ocean is frozen. But only the water part freezes, not the salt, so ocean ice can actually be melted into drinking water.
Myth #19: There's no such thing as a freshwater shark.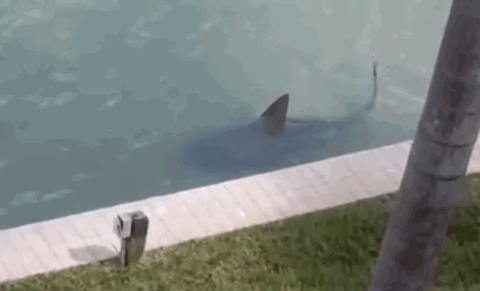 We don't want to scare you freshwater lovers, but sharks can show up in non-ocean settings. As NatGeo reported, bull sharks, for example, can dwell in some lakes and rivers. But, fear not, because like we said above, shark attacks are pretty rare.
Myths #20-21: Polar bears can get cold, and they hibernate in the winter.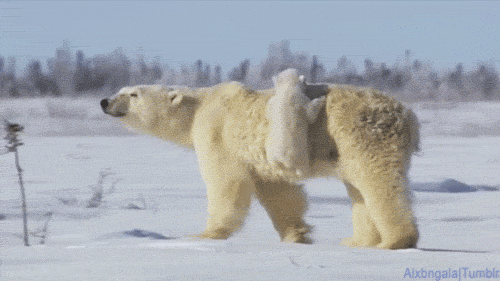 This myth is likely propagated thanks to that joke about the baby polar bear being cold. But because of all their insulating blubber, the Ocean Conservancy reports that overheating is actually more of a concern than freezing.
And while we're on the topic of polar bears, it's worth noting that this is one type of bear that does not hibernate, according to the New York Times. Besides, they wouldn't hibernate in the winter anyway. The arctic version of a scarce food time is actually the summer, not the winter.
Myth #22: Lobsters live forever.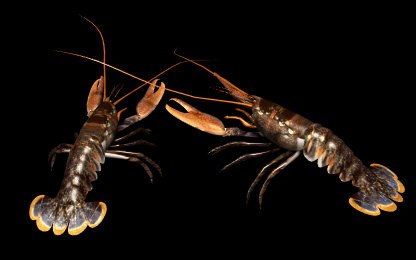 LiveScience wants you to know that lobsters are not immortal — although that would be pretty cool. While lobsters can keep growing for as long as they're alive, and some can slow their metabolisms down — which helps them age slower and live longer — they do eventually die. Some can live up to 100 years before then, though.
Myth #23: Sharks don't get cancer.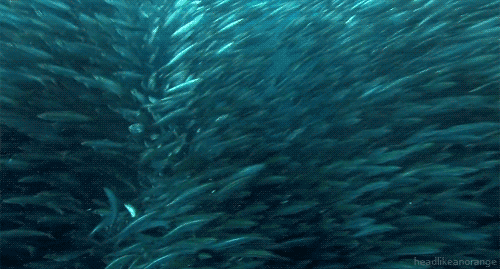 This myth has turned deadly for the sharks. Some supposed cancer cures, preventions or remedies recommend eating shark cartilage to ward off disease. But killing and eating a shark won't stop you from getting cancer or help you cure it.
As LiveScience noted, sharks have been spotted with tumors, and they can get cancer. So people are killing them for literally no reason.

Myth #24: Starfish don't have eyes.
Just because you can't see them, doesn't mean they don't exist. NatGeo notes that starfish have tiny peepers on the ends of their arms. So not only do they have eyes — but they have five of them.
Myth #25: Sea animals drink water.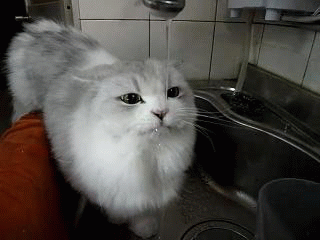 We may need water to survive, but sea creatures don't. Although an odd marine mammal here or there has been spotted gulping water before, Scientific American notes that most extract water from their food to stay hydrated and that a diet full of fish can remove the need to drink fresh water at all.
Myth #26: The great white shark is the biggest shark.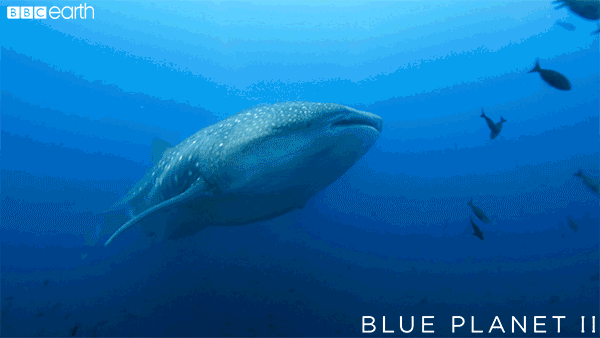 It may be "great," but it's not the greatest. The largest living shark is the whale shark, which can grow up to 30 feet or more, per NatGeo. Meanwhile, great white sharks grow up to just 20 feet.
So, the next time you hear someone propagating these myths, you'll know the truth.
After all, knowledge is power.