---
Usually dogs are known for loving the water, but one puppy was not having the ocean's shenanigans after it ruined all his hard work digging a hole, according to Thrillist.
Meet Angus. He's a golden retriever who was all ready to have a great time at the beach.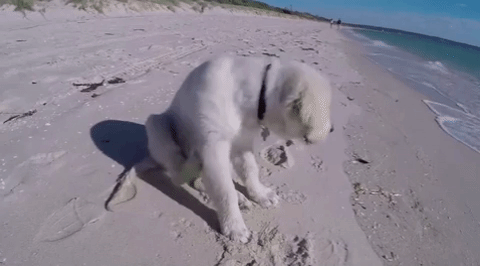 He dug himself a nice hole at the water's edge.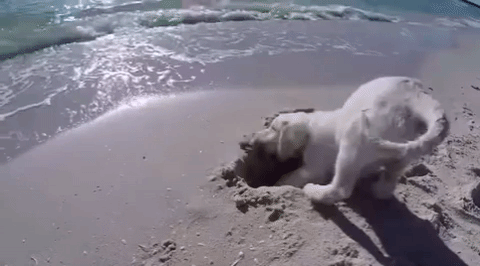 You know, beachfront property is in. This pup knows his real-estate value.

The ocean got close to destroying it, but wisely backed away.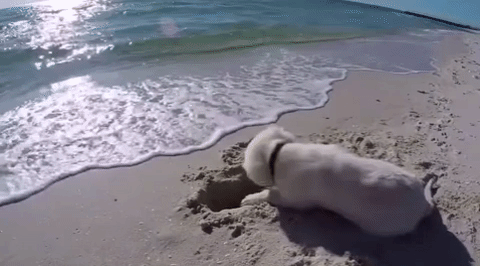 This pup would not stand for anything messing with his nap hole.
Angus even issued a warning bark to keep the sea at bay.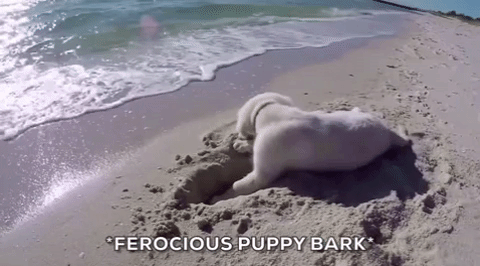 But then the tide did its thing and destroyed Angus' day.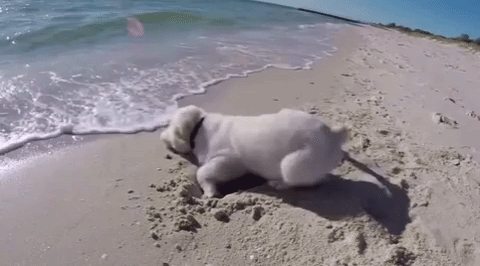 You can practically hear him disappointedly asking, "Where did my hole go?"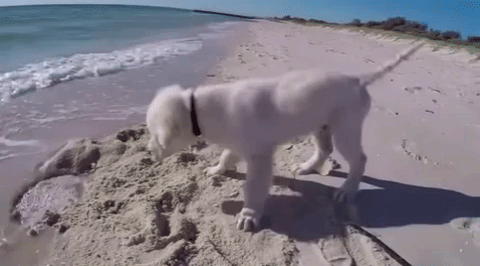 He tried to re-dig the hole but the water was in his way.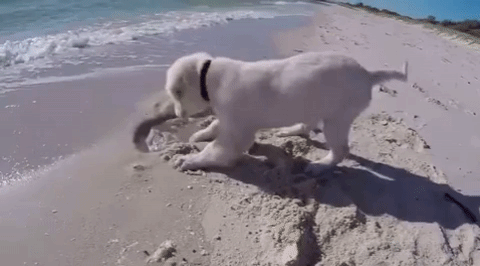 That's when Angus got angry at the waves.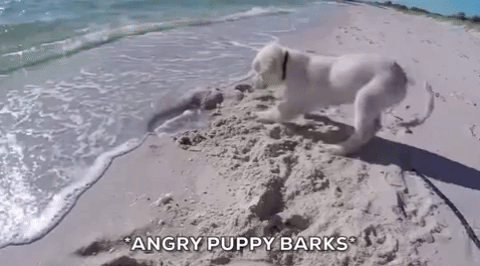 And ran to his owner to try to get her incensed too.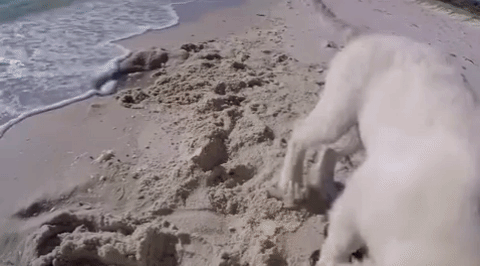 "Mom! The ocean ruined my digging!"

We get it little guy, that's the worst.

If you need renewed faith in the sea, here are sometimes the ocean was still good to dogs.
Like when a bulldog had a grand old time splashing around.
And when these dogs were master surfers.
And when this dog was psyched just to jump in.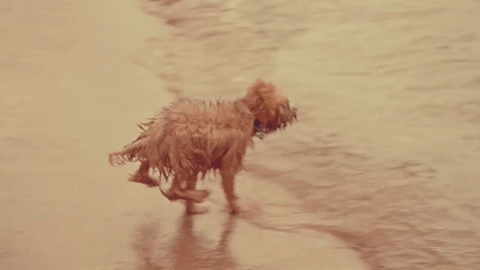 It's too bad Angus didn't have a good beach day, but he's still a very good boy.
Watch the full video of the adorably frustrated Angus here: