---
A little extra skin makes a frog look kinda cute. And a lot of extra skin makes it look like a scrotum. At least, that's what people think about the Titicaca water frog, also sometimes affectionately referred to as the scrotum frog.
The animal itself isn't that big, although it is one of the bigger marine water frogs on Earth.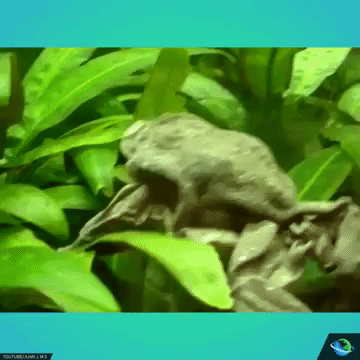 But thanks to excessive skin, it can appear bigger (and more scrotum-y) than it really is.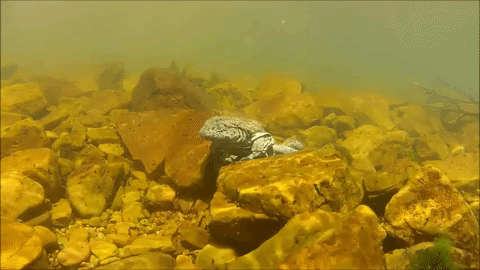 Giphy
All those folds of skin aren't just there for decoration, though. As its name implies, the Titicaca water frog lives in Lake Titicaca, the mythical lake nestled high into the mountains between Peru and Bolivia. Up at such altitudes, animals need all the extra oxygen they can get to breathe.

The Titicaca water frog does that by using the blood vessels in its skin to absorb oxygen from the water around it. Its extra skin balloons around its body, allowing the frog to pick up oxygen from a greater surface area.
The incredible adaptation might not be pretty, but it's what allows the "scrotum frog" to "breathe" in what can be a hostile environment.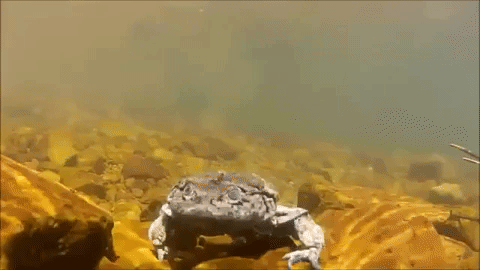 Unfortunately, the animal doesn't just face challenges from the altitude. Its population is also threatened by humans.
Some people believe that a drink made with the frog and other ingredients like honey can cure disease or act as an aphrodisiac, so they've been farmed and are considered endangered. In another incident in 2016, more than 10,000 Titicaca water frogs died off suddenly thanks to pollution in a nearby river.
Conservation experts are working with local communities to encourage them not to collect and sell the frog, and with Peruvian zoos to work on breeding programs to keep populations healthy.
They're hoping those efforts can help save this awkward, unfortunately named, little frog.