---
Sea cucumbers may resemble a familiar vegetable, but they're much more interesting than your average pickle. For example, have you ever watched a sea cucumber eat? It's an experience.
The echinoderms (an animal group that also includes starfish) feed themselves by shoveling food into their mouths with their tube feet that surround their mouths like tentacles. They're kind of snacking goals, TBH. (Minus the whole eating with their feet instead of hands thing, of course.)
And, thanks to BBC Earth's "Blue Planet II," we now have some great shots of sea cucumbers eating taken by the experienced "Blue Planet" crew. We also included some other footage we dug up from the internet, because one gif of a sea cucumber feeding is not enough. But, no more talking, you need to just see the little guys in action.
Mmm ... tasty.
Om nom nom.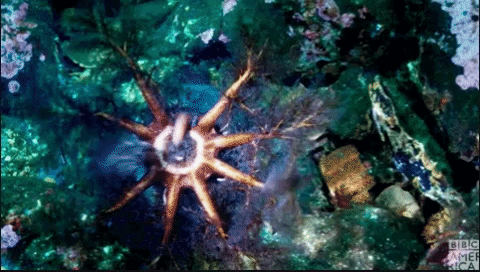 In slow motion so you can really savor the foot to mouth action.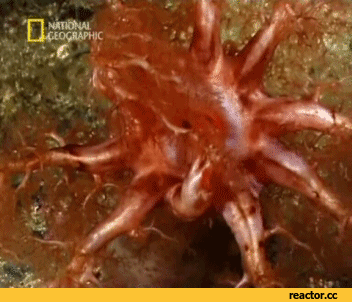 Here's a yellow and pink one!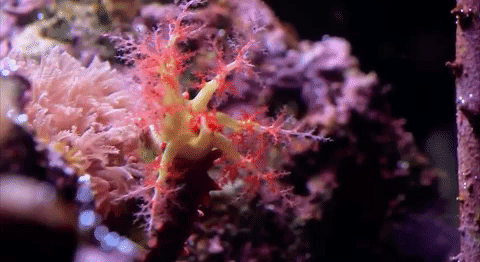 Curious what these little guys look like when they expel their feet for eating? Like this!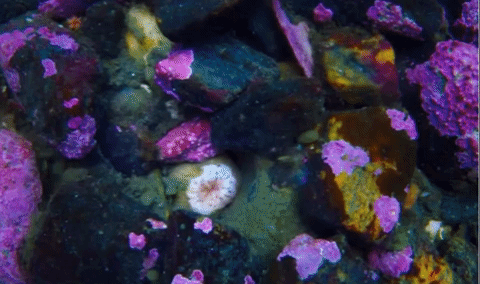 Then they're ready to munch away ...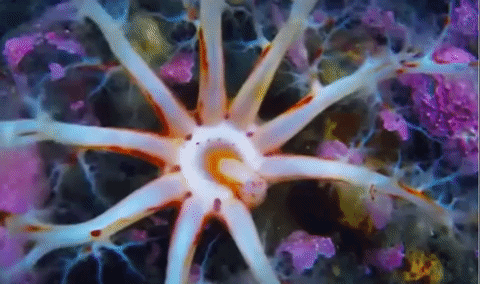 But, just what are they eating? According to the National Wildlife Foundation, sea cucumbers scavenge on the seafloor looking for "algae, aquatic invertebrates and waste particles."
NatGeo reports that they then break down what they eat, and their own waste becomes food for ocean bacteria. So, after they eat with their fists of fury, they provide further fuel for the oceanic ecosystem. Pretty cool.
And, if they happen to lick their little tube feet while they're doing that, like we would lick our fingers after a good meal, well then that just makes them even more adorable and relatable.
Sea cucumbers, they're just like us.