---
Seals and dogs are pretty much the exact same species, and we're here to prove it to you. Not scientifically, though. What more proof do you need besides photos, gifs and random, unsubstantiated commentary?
When seals and dogs meet, you can just tell they're on the same level.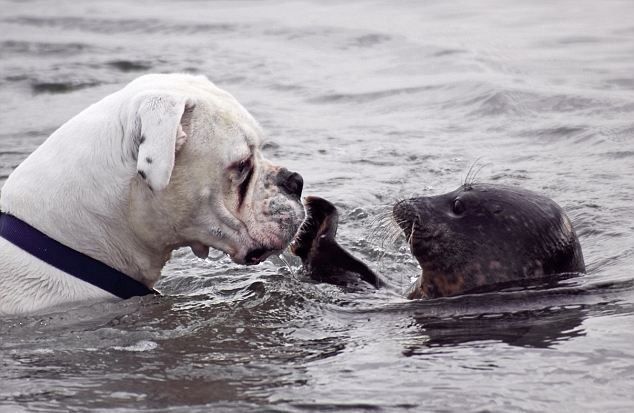 www.pinterest.com
Physically, they've got the same whiskers, the same snouts ...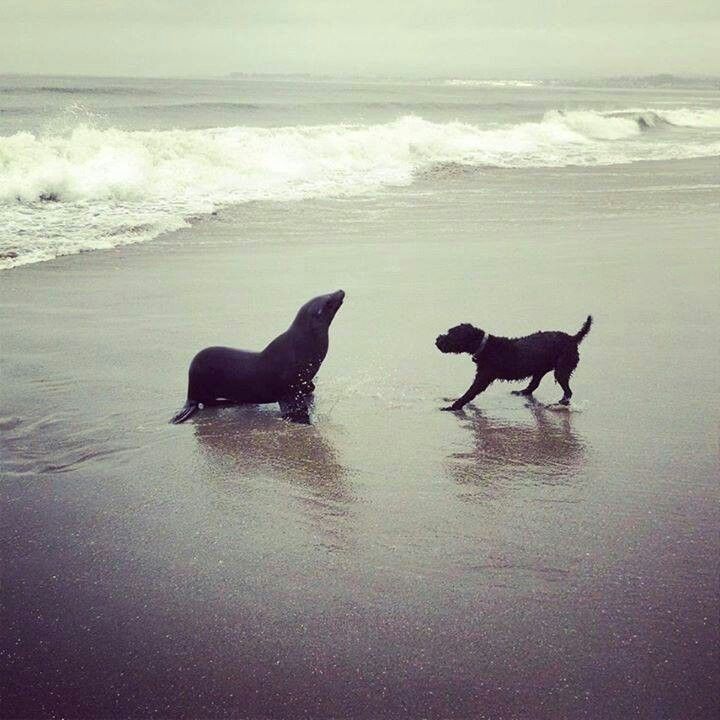 www.pinterest.com
... the same eyes, enormous enough to melt your ice-cold heart.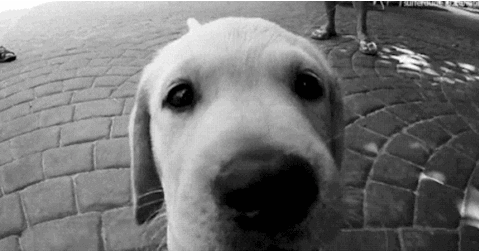 Giphy
(Baby seals are called pups for a reason.)
Wikimedia/Samuel Blanc
They both enjoy a good belly rub ...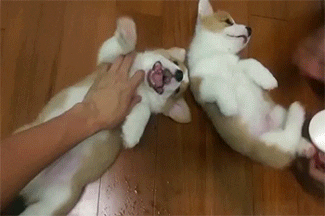 Giphy
... on land or underwater. Giphy
To be honest, we're not even sure what animal we're looking at here.

Flickr/carolineCCB
Can you please help us out with this one?
Scientifically speaking, seals and dogs are actually related.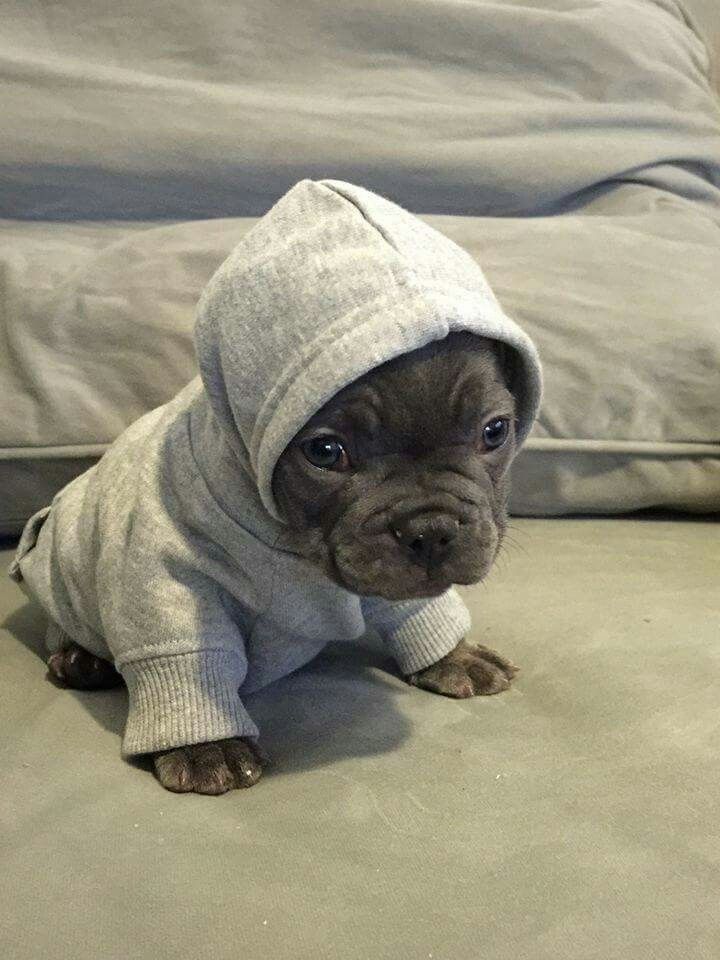 www.pinterest.com
They're both members of the suborder Caniformia and evolved from a common ancestor.

Must have been one cute ancestor.