---
Have you ever wanted to see an aerial silk come to life? No? Well, too bad, because the Stygiomedusa gigantea jellyfish looks just like one of those acrobatic scarves.
It's fascinating to watch.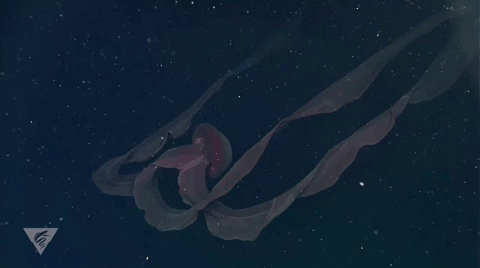 See? Identical.

The deep-sea creature is actually super rare, only having been sighted a reported 114 times in 110 years, according to BBC.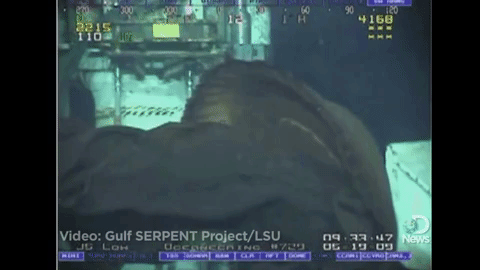 Thankfully, modern technology has made some of those sightings count with stunning video footage.
Prior to underwater camera expeditions, most sightings of the creature came from being pulled up in deep-sea fishing nets — so seeing it in its natural habitat is quite a treat for the scientists, and for us as well.
Because the Stygiomedusa gigantea is so rare, there's not a lot known about it — but scientists have discovered some things. According to BBC, "It is thought to be one of the largest invertebrate predators in the deep-sea ecosystem."
The Monterey Bay Aquarium Research Institute reports that its long, ribbon-like arms have measured more than 30 feet long.

Its domed head (aka bell) can reach around 3 feet.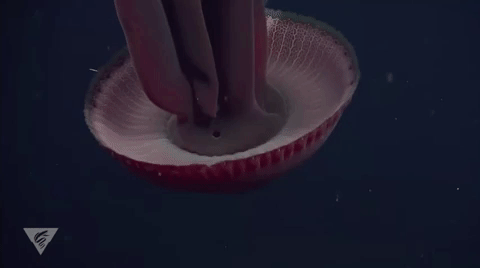 That's a seriously big jellyfish, but its sheer size doesn't mean it's dangerous. In fact, this jelly that doesn't have stinging tentacles. Instead, it has four wide, paddle-like arms.
Louisiana State University professor Mark Benfield recorded footage of the jelly between 2005 and 2009 and told Huffington Post the arms likely serve more of boa-constrictor purpose. "It likely feeds on anything it can encounter that doesn't offer resistance," Benfield said.

"I suspect it wraps the arms around its prey and digests it," Benfield told HuffPo.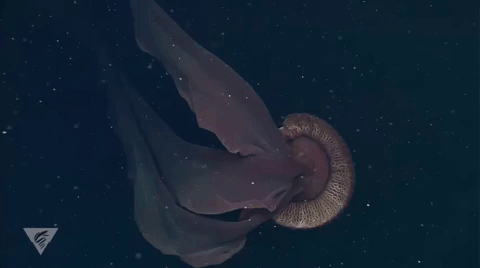 As submersibles gain the ability to dive deeper, and cameras the ability to record better quality at deeper depths, perhaps more will be uncovered about this creature in due time.

But, for now, at least we have all this soothing footage of the jelly and its aerial scarf arms fluttering around in the ocean current.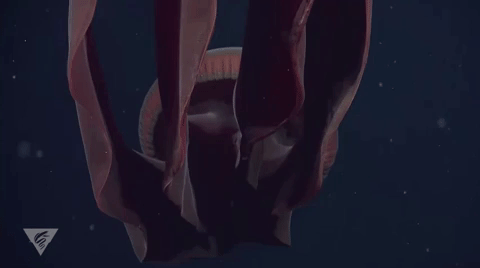 Thanks, Stygiomedusa gigantea, for your soothing service.