---
The Monterey Bay Aquarium caught an exciting high-speed chase on video, one we think is worthy of "The Fast and the Furious 10," for sure. In the video, thousands of dolphins chase after millions of baitfish through Monterey Bay in what's known as a superpod.
Superpods are made up of several non-related pods of dolphins, which usually include a few dozen related dolphins, to create a team perfect for hunting huge amounts of fish.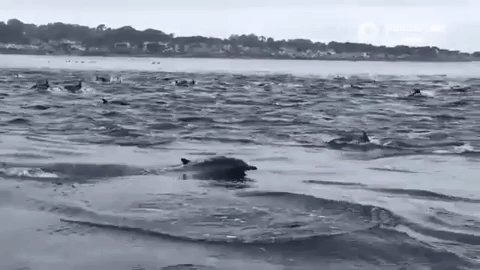 Monterey Bay Aquarium/Giphy
It's actually a pretty common occurrence for dolphins, but it's rare for people to be able to witness superpods up close. Last year, aquarium staff saw a group of hundreds of dolphins swimming by from their back deck. This year, anyone on land was close enough to witness the superpod, and luckily, a member of the aquarium's social media team was available to make this recording.

In the video, you can see a few hundred dolphins, and the footage is slowed down, but it's still an impressive sight.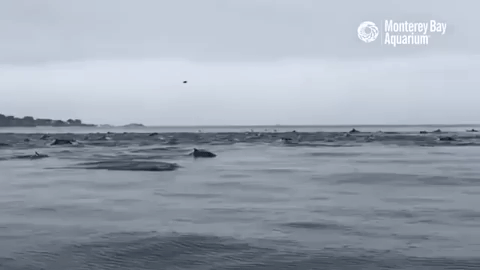 Monterey Bay Aquarium/Giphy
And while it seems logical that if dolphins wanted to corral a ton of fish, they would invite pods of their friends, scientists aren't sure exactly what drives dolphins to create superpods. Dolphins are social, sure, but this feels extreme.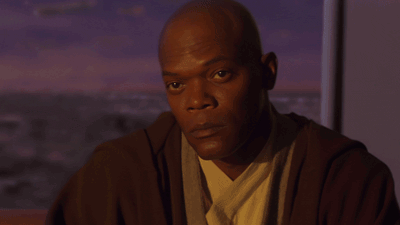 Giphy
Well, as long as they're not plotting murders, for now we can just sit back and enjoy the glory of a giant group of dolphins while scientists figure it out. And chances are, they're just having fun, enjoying some food — kind of like humans at a festival, really.

"Groups like this thousands strong gather together when the food run brings them together, like a concert or Burning Man or the Super Bowl," Patrick Webster, who made the recording, told the Washington Post.
Burning Man for dolphins. We can definitely get behind that.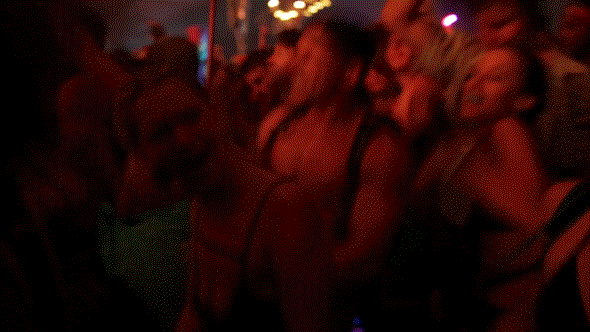 Giphy
Add your name right now to make a difference for dolphins, whales and other marine mammals with Oceana.