---
Typically when we hear about a newly discovered sea creature, it eluded science for years because it was hanging out in the deep ocean. Or, weirdly often, it wasn't found because it looked exactly like an existing species — sea slugs seem to do this to scientists all the time!
But the latest creature to evade categorization did so in the cutest way so far: by being ridiculously tiny for a seahorse.
Photo by Richard Smith
Scientists named the new species, discovered in Japan, Hippocampus japapigu: Latin for "Japan pig."

It deserves a name that's a bit more graceful and mysterious and well, small, in our opinion.
It measures less than half an inch long — around the size of a grain of rice.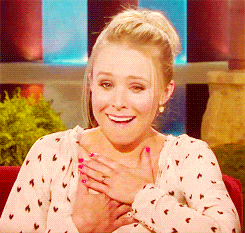 Giphy
Local scuba divers had already noticed the little guys, but this was the first time they were officially studied in a lab.
It turns out that they're quite different from other pygmy seahorses, with just one "large, truncate spine" — the wings on the back of a seahorse — as well as their own brown and yellow pattern.
A comparison between the Japan pig and a similar-looking pygmy seahorse, the Hippocampus pontohi. (Richard Smith)
"It's like a seahorse wearing a paisley pattern," Kevin Conway, associate professor and curator of fishes at Texas A&M; University, told National Geographic.

So they're great at hiding and dress like chill hippies. And the cuteness only grows: Scientists report that the itty-bitty seahorses seem to have playful personalities, darting around their coral home.
And if they ever feel antisocial and want to hide from friends, they blend in quite well with their surroundings.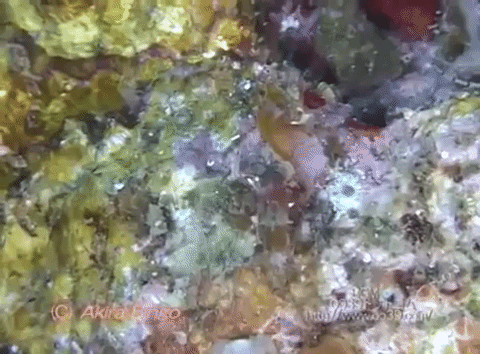 Giphy
You might assume that the playful Japan pigs are at least somewhat rare, since their unique charm hadn't been noticed before. But nope — they're actually quite common. Some larger seahorses are popular in Chinese medicine and in aquariums and have seen their numbers drop.

So it looks like the same tininess that kept the little seahorses secret from science are protecting them from fishing nets and aquarium tanks, too. Keep up the good work, little ones!
Add your name right now to make a difference for marine life and our oceans with Oceana.
Add your name right now to make a difference for marine life and our oceans with Oceana.