---
Move aside, lame flash-mob proposals. Dropping to one knee on top of a mountain? So overdone. And don't even think about writing out 'Marry Me?' in candles.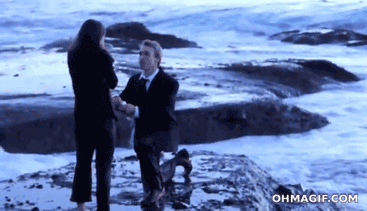 Giphy
Nope, we're here for the proposal to top them all: the one that happened on "Blue Planet's" submarine, more than 1,000 feet below the sea.
It all started from a contest put together by Airbnb and BBC's incredible "Blue Planet" documentary series.
They invited contestants to vie for one hell of a reward: a night's stay on one of the OceanX submarine vessels that "Blue Planet" crew used to film some of its breathtaking underwater footage.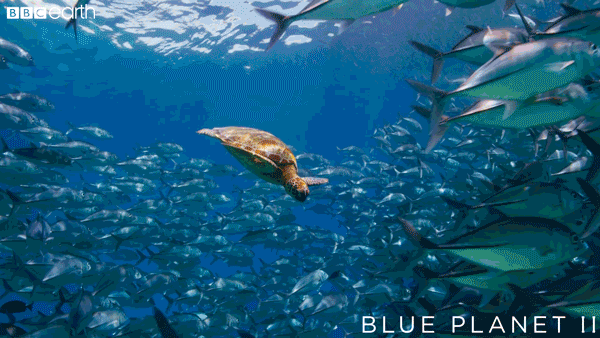 Giphy
The winner would be able to experience life aboard the submersible, thousands of feet below the surface of the Bahamas.

It seems the judges couldn't say no to Thomas Pruim's entry. He let the judges know that if he were the lucky winner, he'd take the underwater opportunity to propose to his girlfriend, marine biologist Christina Pilla.
His application video says he simply wanted to give Pilla "the most incredible proposal and most incredible week of her life."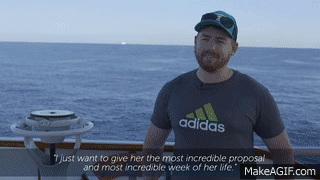 makeagif.com
Pruim won, and he stayed true to his promise. Part of the package included an active exploration throughout the biodiverse area. During the tour, with a small audience of crew members and sea creatures, Pruim told a smiling Pilla that they were on the adventure of a lifetime, and he wanted to go on that other adventure of a lifetime together.
When he asked if she'll marry him, Pilla responded with, "Of course."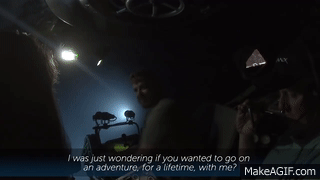 makeagif.com
You can watch the whole thing here:

That would be our response, too. But Pruim committed one of the rookie mistakes of a jaw-dropping proposal — now he's got a lot to live up to for the wedding. Good luck planning that one.