---
Picture the unicorn of the sea. Are you imagining a narwhal? Well ... stop.
It's time to meet the ocean's other unicorn: the unicorn crestfish.
These rare oarfish relatives live way down in the sea, up to 3,200 feet below the surface, according to Fishes of Australia. Because of the nature of their habitat, there have been few sightings of them.
But the few glimpses scientists have had informed their name, per the Encyclopedia of Life.

They have a red "horn" protruding from the crest of their heads, so "unicorn crestfish" makes total sense.
It doesn't seem as though the horn serves any real purpose, but the fish does have other defense mechanisms. FoA notes that, much like squids and octopuses can ink their predators, unicorn crestfish have anal glands that can shoot black liquid at their attackers.
A little less cute than your traditional unicorn, but what are you gonna do?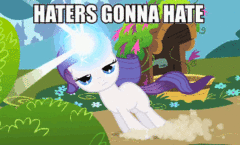 Even though the fish is rarely spotted, it's thought to exist all over the globe. The ICUN Red List reports that the species, which was discovered in 1890, likely resides in the waters off Florida, Hawaii, Mexico Brazil, South Africa and Japan, to name a few.

Aside from the spike on their heads, they don't really resemble unicorns of fairytales, although they are a pretty silvery color. They're more akin to ribbon eels with their lengthy bodies.
They can reach up to 5 feet.
Public Domain
In any case, stop giving narwhals all the sea unicorn credit. This fish is actually named after the mythical horse.

If you want to support the unicorn crestfish's quest for glory, you can even buy a plush version for $16.99. Why? Why not!
Hamee
You can love narwhals still, but let's share the unicorn love.
It's what the magical ponies would want. Probably.