---
If you're looking for your next vacation spot, look no further than this floating unicorn island in the Philippines.
That's right, about 80 miles from Manila exists an island made of giant pool toys.
The Inflatable Island
It's called the Inflatable Island and you can go there for just a few dollars a day, according to Cosmopolitan.

A day pass is about $16 and gives you access to the 4,100-square-mile island of floaties. It's about the same size as eight basketball courts, according to the water park's website.
Journey down the rainbow walk and duck under the blow-up rainbow gate to meet the giant unicorn floating in the middle of Unicorn Island.
It's quite the centerpiece.
The Inflatable Island
Or pay a visit to one of its friends, the wavy dinosaur or Climby the Sea Unicorn (aka a narwhal).

It's hard to go wrong on a floating playground dedicated to a pastel mythical creature.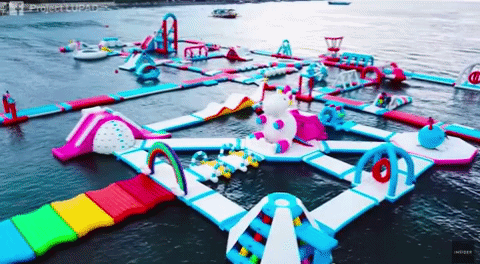 There's also a floating obstacle course that features a giant slide, monkey vines, a jumping pillow, something called a "happy swing" and so much more.

Like this "human launcher."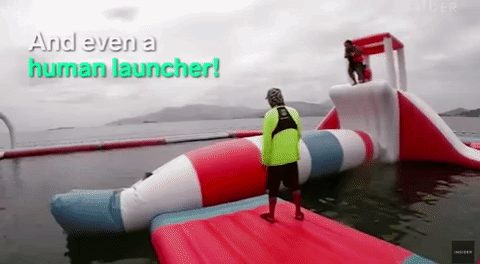 Not attached to either island is the Floating Zoo, which is made up of individual pool floats of different animals.

There are seahorses, flamingos, unicorns, narwhals and more for your lounging needs.
All of the unique water park is made out of customized pool floats.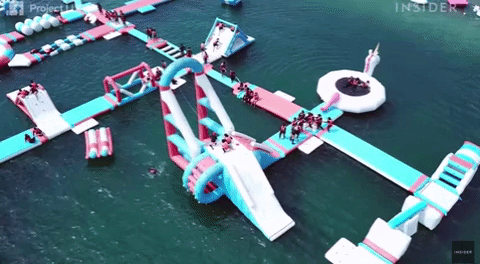 The site says the park is open to all ages, and there's a beginners' area for kids who can't take on the full obstacle course. There's also a sunbathing lounge on the floating unicorn island for people who want to just chill in the water and catch some rays.
Of course, if you can't make the trek all the way to the Philippines, all hope is not lost.
You can create your own floating island with Azula's list of the 17 best ocean-themed pool floats.
Just ... don't accidentally drift out to sea like all these unicorn float lovers in the U.K. have been doing.
Happy floating!