---
One curious whale got super friendly with a group of ecologists last week. The humpback's way of saying hello? Smashing into the window of their boat and cracking its glass.
The incident happened in the waters off of Comox Harbor in British Columbia.
A team of ecologists from Lifeforce — a Vancouver-based ecology organization that helps to raise awareness about the relationship between humans and the world around them — were out on the water when two curious humpback whales decided to check out the boat.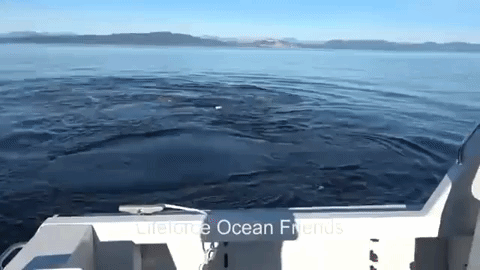 In a YouTube video from Lifeforce that details the event, Lifeforce director Peter Hamilton said that's quite common. When they've approached Lifeforce boats in the past, Hamilton said he prefers to turn off the boat's motor and enjoy the presence of the curious and gentle giants.

But this time, one whale's curiosity went a little too far.
He banged his head on the side of the boat, an action that Hamilton said might have happened because he wasn't as "boat-wise or graceful" as his other humpback buddies.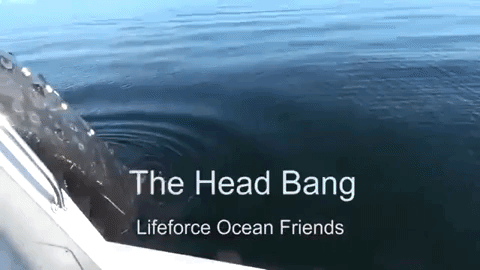 Giphy
Unfortunately, the bang shattered the glass.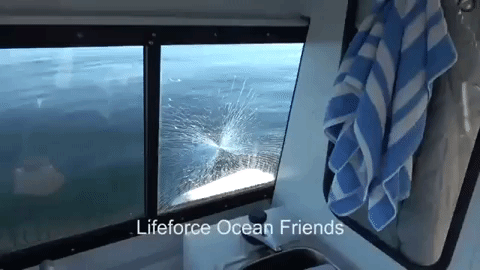 Giphy
Thankfully, though, it was safety glass. People on board were a little rattled, but no one was hurt. The whale escaped without injury, too — Hamilton and his team stuck around to make sure he was OK. But the Lifeforce team stressed that other whales haven't gotten out of similar situations so lucky.
In the comment section of his video, Hamilton wrote that anyone taking to water in a boat needs to remember that even a gentle animal with the brute strength and size of a humpback could be seriously injured or killed in a boat collision.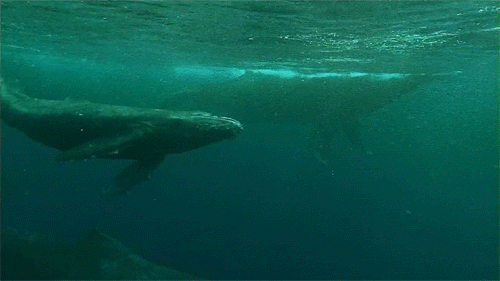 Giphy
"Humpbacks are not to blame because we are visitors in their home waters. Their numbers are increasing since their near extinction caused by the whaling industry. This should be a reminder to all that Nature can be unpredictable and accidents can happen," he noted.
Luckily, everyone walked (or swam) away from this accident unscathed.

Watch the full video of the humpback whale encounter below:
Add your name right now to make a difference for dolphins, whales and other marine mammals with Oceana.