---
When bottlenose dolphins toss their prey across the water before eating it, they may look like they're playing with their food. But the real reason for their behavior is way more grisly.
&ref_url=http%3A%2F%2Fcdn.embedly.com%2Fwidgets%2Fcard.html%23sid%3D6b7d2b7efae64df8b28ebfbce6fe25be
While most of our food is long incapacitated by the time it enters our mouths, wild animals don't have the same luxury. Octopuses, for example, keep moving even after death — and we're not talking about a harmless little twitch or two.
While our nervous systems are centralized in the brain and spinal cord, octopus neurons are more spread out, with a full two-thirds of them located in the arms. So even when an arm is separated from the head, it can continue doing its thing as if it weren't a severed limb hurtling toward death for up to an hour. Dolphins have choked to death on these tenacious tentacles. In a particularly harrowing case, a dolphin was found with an octopus head in its stomach but a detached arm reaching through its throat and out its mouth.
In order to lower their risk, bottlenose dolphins have developed special techniques for eating octopuses, which marine mammal ecologist Kate R. Sprogis and her team at the Murdoch University Cetacean Research Unit in Australia described in a recent article for Marine Mammal Science.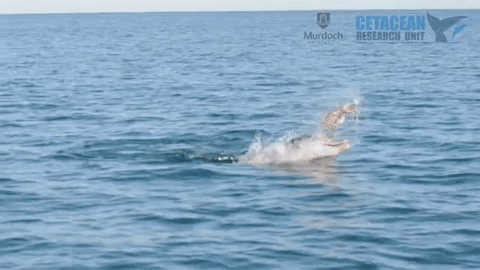 The dolphins have two basic strategies — shaking and tossing — both of which have the same effect of slamming the octopus so forcefully against the surface of the water that their bodies both "break" and "tenderize," killing their restless nerves.
Bottlenose dolphins are pretty much geniuses when it comes to finding and prepping food. They also use a technique called "sponging" (in which they cover their noses with sea sponges) to protect themselves when foraging among sharp objects on the seafloor.
So next time you cry over an onion, just remember: The dolphins are laughing at you.