---
Few animals under the sea pack a punch as powerful as the mantis shrimp's.
Up close, the animal doesn't look all that menacing. In fact, some varieties are outfitted with vividly colored shells and bright eyes, making them appear downright friendly.
media.giphy.com
But nothing about their punch is friendly. The small stomatopod has a club it can make move at astonishing speeds, crushing its opponent with the force of a .22-caliber bullet.
You have to see it to believe it, and thankfully, it's been caught on camera.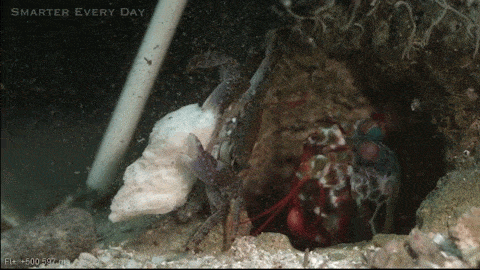 media.giphy.com
We've been eyeing that mantis punch for years now, but it's only thanks to a recent paper from researchers at Nanyang Technological University in Singapore that we know why it's able to destroy with such force.
They carefully examined the mantis shrimp and even used a computer model and a laser to figure out exactly what made the club tick.
The secret to its power lies in the material breakdown of the mantis shrimp's club. The little club actually works similarly to a bow and arrow, with the club being made up of two fundamentally different materials that both hold and release all the necessary energy.

The bottom material is a biopolymer, similar to what we think of as plastic. It's tough to break through but can stretch relatively easily. The second material is a ceramic, like what we might think of as bone. It's easier to shatter, but resistant to compression, and can hold a ton of energy.

On top of all of that is the saddle shape to the club, which allows the appendage to store energy and deliver blows without breaking itself.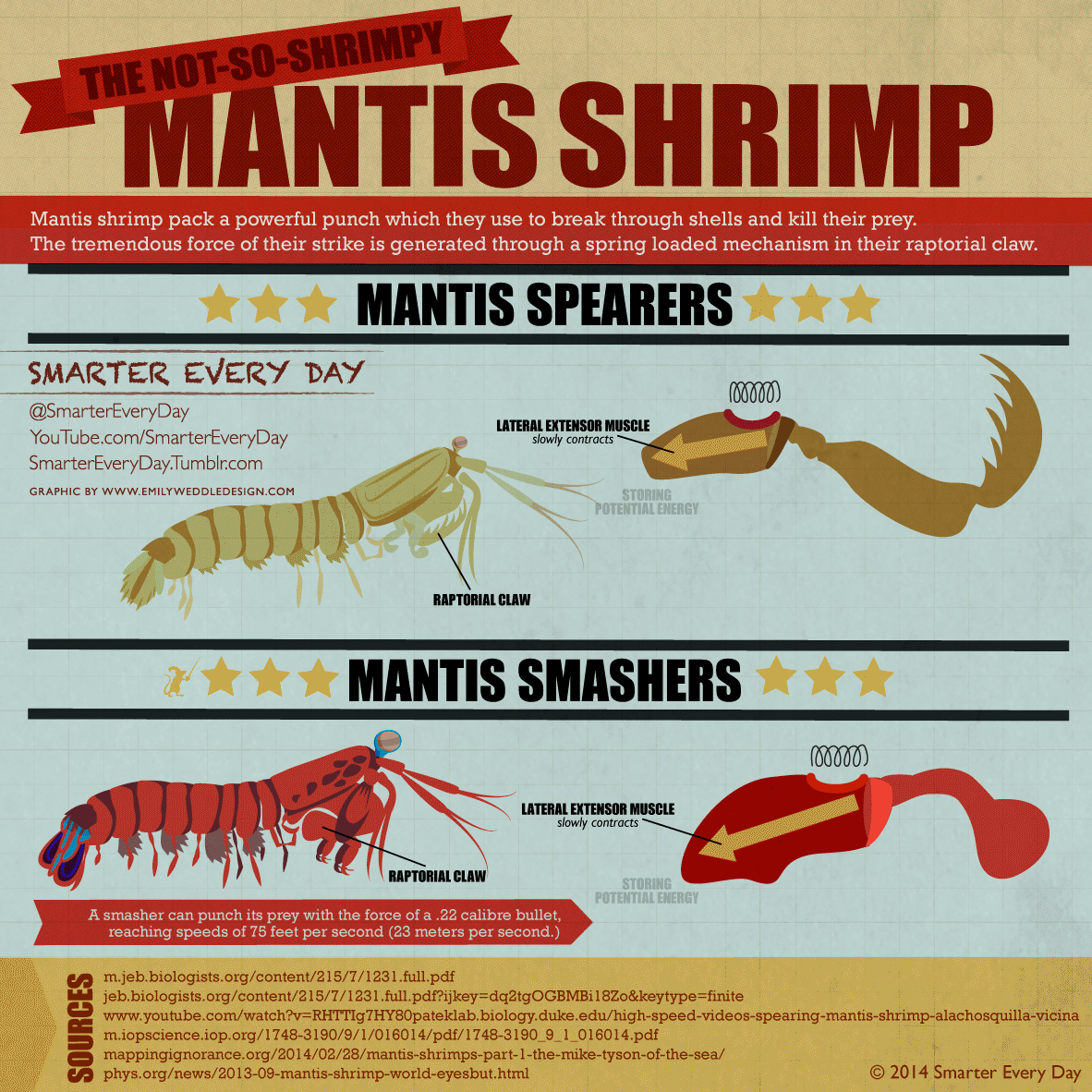 media.giphy.com
It's just another aquatic example of nature kind of knowing what it was doing when it made this tiny boxer.
media.giphy.com
Add your name right now to make a difference for marine life and our oceans with Oceana.